The Wiz – Is What It Is
Ease on Down The Yellow Brick Road to The Box Office
It's a timeless classic. 
It's a musical sure to send audiences easing down to their seats.
The Wiz will make its debut at 7:30 p.m. Friday, June 24, and continue 7:30 pm June 25, and wrap up at 3 p.m. Sunday June 26. 
Tickets are $15 for adults, $10 for seniors age 65 and older, and $7 for children. 
Tickets can be purchased here.
The student cast includes Junior Marcus Bobbitt as Tinman, Sophomores Chris Reed and Delcena Sawyer as Scarecrow and Lion, and Freshman Noelle Treadwell as Dorothy.
Treadwell said she auditioned for the play due to her love of the theater environment. 
"I see Dorothy in the musical as a girl that's being guided by what's going on around her. She's trying to understand but everything is happening so quickly," Treadwell said.
"I relate to my character because she's lost in a confusing world that she has just been thrown into," Treadwell said, "and that's exactly how I feel about playing a lead role as a freshman."
For Bobbitt, auditioning has become like second nature, as a performer.
"I love having any opportunity to perform and the productions we're able to pull off as high schoolers with a limited budget is truly something special," said Bobbitt. "The Wiz has the potential to be our best show ever."
Showtimes
Fri. June 24th 2022, 7:30 pm
Sat. June 25th 2022, 7:30 pm
Sun. June 26th 2022, 3:00 pm
Prices
Adults: $15
Senior (65+): $10
Student (including college): $7
It's May. 
Pay no attention to the people behind the curtain. Students are in rehearsal. 
They started rehearsing back in April. 
Yet, the idea to put The Wiz onstage at Marian Catholic goes even earlier. 
Whispers about The Wiz started in the Winter among Marian students excited and intrigued by the possibility. 
 "It's cool. The start of something new, a change." said Senior Rasean Boyd of the start of The Wiz."  
"I'm excited," Junior Zoe Miller said. "I think it's really cool. We haven't done a full Black-inspired theater in years – since Sister Act."  
Miller is referencing the 2017 school production of Sister Act, the musical whose film version starred Whoopi Goldberg. 
And weeks before he earned a role in the show, Reed had a unique take on the choice of material.
"I'm glad that Marian is showing a musical that showcases what we have been wanting to see for years. Fresh new faces, voices, and talents come into the spotlight." Reed said.  
"As an African American, I feel that in theater, people like me don't get as many opportunities as another race would. Or if we do, it isn't some elaborate role that we would hope to get. It's refreshing to see that Marian is helping be apart of the change where equity is slowly getting involved within our community.
For the few of you who don't know what The Wiz is, it is an African-American adaptation of the original The Wonderful Wizard of Oz by L. Frank Baum. Yes, that journey to Oz which gave us the farm girl Dorothy, and her little dog, Toto, living their best life in Kansas. 
But in The Wiz we're not in Kansas anymore. 
Instead, in the musical – as well as the popular 1978 film – Dorothy is a school teacher from Manhattan, who gets swept away in a snowstorm, and must set out on an adventure to make her way home. 
If you have seen the 1930's movie starring Judy Garland, then it is clear that music plays a large role in the story. At the very least, the same is true with "The Wiz." The original Broadway cast starred R&B legend Stephanie Mills as Dorothy. In the movie. produced by Motown Records, Mills was replaced by Miss Diana Ross. Together Diana Ross – in her ruby red slippers  – and the late Michael Jackson, who played the Scarecrow,  managed to "Ease On Down the Road" to see The Wiz(ard).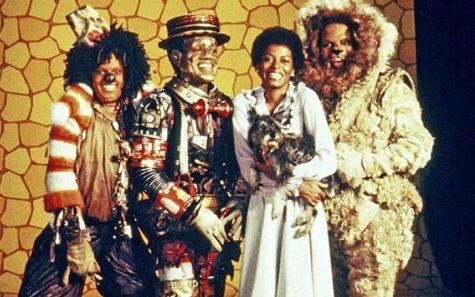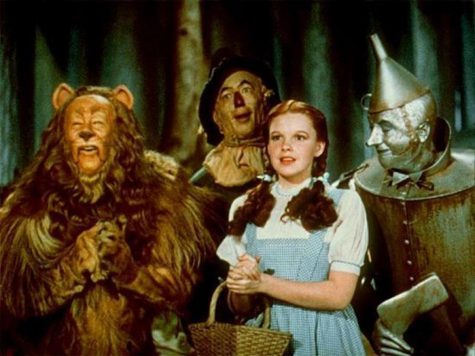 The most recent highly publicized performance of the musical was The Wiz Live! was broadcast on NBC in December 2015. 
Since 1978, The Wiz has won Tony awards, Academy Award nominations and Grammy awards.
It's no wonder. The soundtrack had bangers "Don't Nobody Bring Me No Bad News" and "If You Believe," It also included a number that Mills made her signature song called "Home." 
Credit African-American composer Charlie Smalls aided by a then-young singer named Luther Vandross for penning a transformational musical. 
Add in those spellbinding costumes—designed by Geoffrey Holder— and it's no wonder The Wiz was a hit that continues to make an indelible impression on both audiences and theatrical performers whenever they see it. 
The two most important people in making The Wiz what it is, are Smalls and music producer Quincy Jones.
Smalls, described as a musical prodigy, wrote the music and lyrics for The Wiz on Broadway back in 1975 and played the same role for the 1978 film.
Then there is Q, Mr. Jones. 
Along with his work as a music producer of some of the most famous vocalists of the 20th century from Frank Sinatra and Aretha Franklin to Celine Dion, and of course, Michael Jackson, Jones also produced the soundtrack to movie, The Wiz, which starred Jackson in the role of the Scarecrow.
Sophomore Chris Reed will play the Scarecrow. This is Reed's third show at Marian after playing Mack in the fall production of Peter and the Starcatcher and Travis/Bickle in last summer's Footloose.
Reed's message on the show's Website speaks to what seems to make The Wiz special among musicals.
"Authenticity is among one of the biggest things that he has learned throughout this musical and why representation matters. 
"It's refreshing to see different faces and skin colors enter the spotlight and tell their story."
The Marian Catholic Theatre Department produces four shows a year: a fall play, Performance in the Round, Group Interpretation, and musical under the supervision of Ms. Hilger, Director of Speech and Theatre.