Spartan Shines at State in Speech
Mia Lockett places in the Top 3 in OC at State
UPDATE:  Marian Catholic Spartan Mia Lockett placed third in Original Comedy at the IHSA Speech State Finals Feb. 19.  Lockett "broke" in her event early Saturday, making it to a final round of eight competitors. 
Lockett competed in Round 2 at the Illinois High School Association (IHSA) Speech State Final 2022 on Saturday.
Lockett qualified in the Original Comedy category for the state tournament. She was the only member of the team to finish in the Top 3 in the category at the Speech Sectional at Thornton High School in Harvey on Feb. 12. 
Prior to heading to the State Final, Lockett took a revelatory walk through the school halls with Spartan Freshman Joey Baranski. Baranski, who qualified for the state tournament in wrestling at 126 lbs. weight class, was headed for Champaign for a three-day event. Lockett was Peoria-bound over this weekend.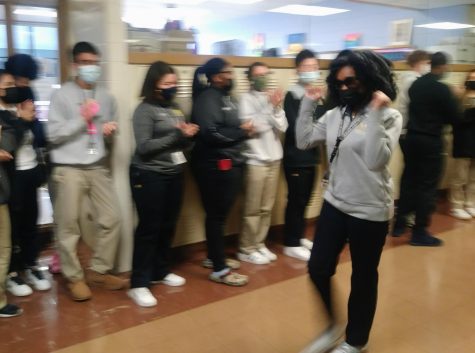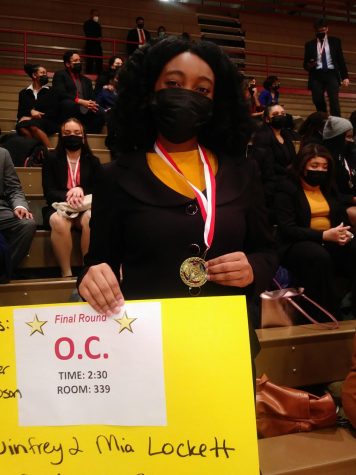 Last year, Lockett qualified for the state tournament in Humorous Duet Acting and Original Declamation.   
This year, Lockett, who is vice-president of the Spartan Speech Club, carried or competed in three different events. 
"(Mia) has changed her script two times in two of those events," Hilger said. "And she never complained about memorizing something new and needing to put a lot of work in. She took each challenge head on and said I got this! And then (she) would demolish the tournament that weekend." 
The hope among Hilger, Lockett and her Spartan teammates is that the State will be one more tournament that gets demolished.