Is 'Euphoria' Really What Happens in High School?
Season 2 of the HBO/MAX show "Euphoria" steadily has gained an immense amount of popularity among all television viewers, including high school students. 
Only last night's season finale can slow the show's momentum. 
Now begins the wait for Season 3.
How popular is "Euphoria"?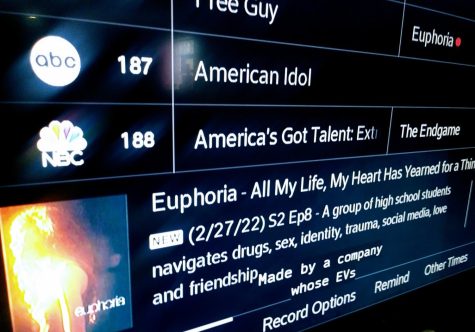 According to HBO, the Season 2 debut back in January was watched by 13.1 million viewers.
And while many Americans were watching the Super Bowl on Feb. 13, Variety entertainment magazine reported that 5.1 million viewers were more interested in Rue Bennett and her high school classmates, than the Rams and the Bengals.
Then there is the show's impact across other platforms like TikTok where there have been several "Euphoria" TikTok trends over the last two months, including the infamous "when u forget u go to Euphoria Highschool," complete with Squidward's voice from "SpongeBob SquarePants."  Students start out with modest clothing before changing into more risqué apparel.
The show's sense of fashion has both drawn people to the show and repelled them away from it.  Why I Haven't Yet and Probably Won't Ever Watch 'Euphoria' – The Spartan Star (marianchs.com)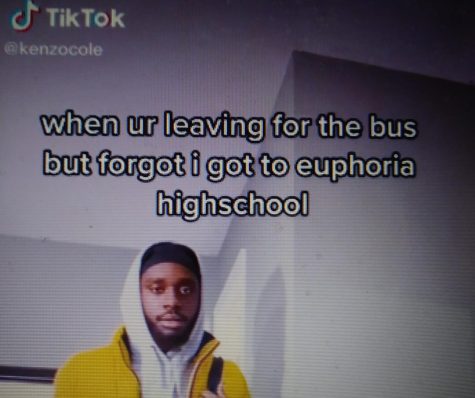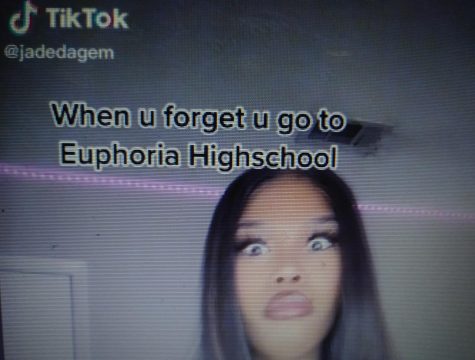 In fact, the growing popularity of the show sparks this question: Is this a realistic depiction of present-day high school? 
In some ways, yes.
"Euphoria" focuses on a group of traumatized teens living pretty unique lives centered around Rue, portrayed by the actress Zendaya, who also is one of the show's executive producers, along with rapper star Drake. Rue is one of many characters who live out situations that the show's main writer Sam Levinson – son of movie director Barry Levinson – told magazines he experienced in his real life, growing up addicted to drugs.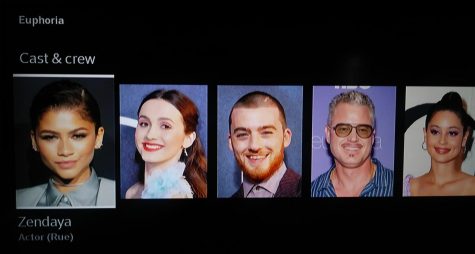 Many "Euphoria" characters deal with drama, drugs, toxic relationships, and even assault. These are serious issues. This is why high schools have counselors, and in some cases, social workers on-hand.  
Of course, these are serious issues since they are an aspect of real life.
Yet, a question remains: Are the issues on "Euphoria" really as common in high schools as they are in the show?
" 'Euphoria' is like high school except they focus on the people who have the most problems," said Marian Catholic Senior Amari Blackwell.
Like other shows and fictional depictions of high school, "Euphoria" certainly highlights conflict and drama. Nonetheless, there are many situations in the show that can be found in a high school setting.
In some schools, like the fictional East Highland High School of "Euphoria," drugs and fights are a common occurrence. Some of these realities are factors families use in making the decision to send students to private schools like Marian Catholic. 
At home, Rue is more than just a drug addict. Rue is a daughter and a big sister to Gia (Storm Reid). At school, Rue is a significant other to her trans woman girlfriend Jules (played by actor Hunter Schafer). Due to Rue's overdose, she ended up in rehab, but relapsed as soon as she was released. Jules wants to help Rue, but of course, Jules has problems of her own. 
Although there may not be many schools that have drug addicts, there are many students who have serious drug problems that are constantly being addressed, privately through counseling, and publicly on your phone, and fights that lead to viral school fight videos flooding the Internet.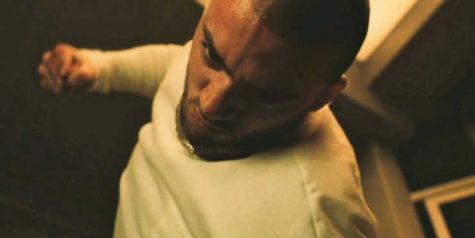 The character, Nate Jacobs (played by Jacob Elordi) is the center of a lot of fights and violence. In Season 1, he assaults a college student. Nate also causes his ex-girlfriend, Maddy (Alexa Demie), to get a bruise around her neck.
In fact, Maddy is an important character in "Euphoria" when it comes to drama. In real high school, there is plenty of relationship drama, with friends and significant others (and their others).  
Maddy and Nate have had an on-and-off relationship, ever since they first met. When Maddy and Nate finally break up for what seems like the last time, Maddy's best friend, Cassie (Sydney Sweeney) ends up starting a relationship with Nate. Maddy and Cassie's friendship, and the way it ends, is very similar to friendships in real life. Except maybe the champagne in the hot tub and the ew…, gross.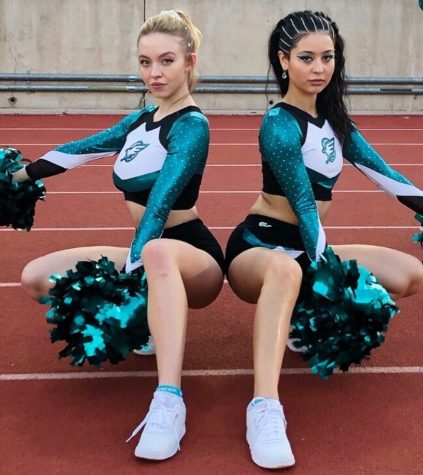 This brings us back to the original question: Is Euphoria a realistic depiction of present-day high school? 
It depends on the school. 
"When it comes to shows like 'Euphoria' it depends on the school," said Senior Megan Boykins. "That's not a school I would want to attend." 
While "Euphoria" isn't a high school where you'd want to go, imagine that cafeteria – excuse me, Leadership Center – it is a place high school viewers across the country have dropped into over the last several Sundays. 
And after having new questions raised last night that need to be answered, fans certainly will be waiting for Season 3. 
Thankfully, "Euphoria" is someone else's heightened reality of life in high school. And that's what makes the show so addicting.
Of course, not everyone is a fan of the show: Why I Haven't Yet and Probably Won't Ever Watch 'Euphoria' – The Spartan Star (marianchs.com)
If the discussion of this TV series has been triggering, please know that there is help available.
Ms. Johnson can be reached at (708) 980-2457.
National Suicide Prevention Hotline 1 (800) 273-4504.