Spartan Fencing Lunges Forward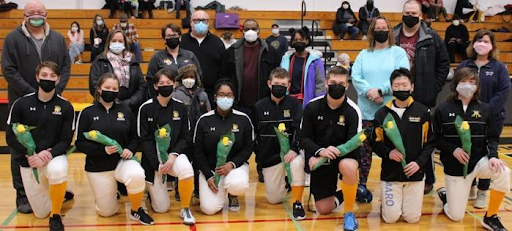 Fencing honestly, is not a sport that many people talk about! You may think of fencing as two knights battling to the death to save their fair maiden; the romantic tragic side of things, but since then it has been evolving and becoming more practical throughout the years. It has become a lot more popular with more and more people joining it, but what really is it?
Basically, fencing is made up of three weapons: Foil, Epee, and Sabre.
The main goal of all the three weapons is to score a touch (hitting or poking the other opponent with your blade to gain a point). Each weapon is unique in its own complex way.
Foil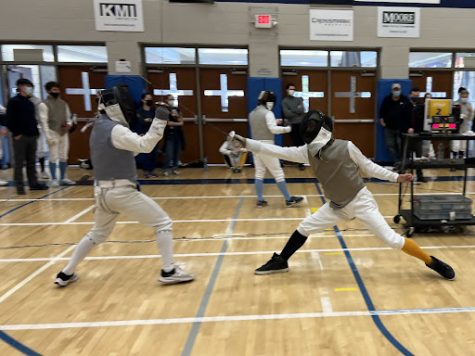 With Nicholas Marcum, (Class of 2025)
The target area for foil is the torso including the bottom of the mask. 

One of the lightest blades along with Sabre.

You can only hit your target with the tip of the blade.

A person who has priority while fencing will win unless their attack is blocked (parried) and it is passed to the other opponent. 
Epee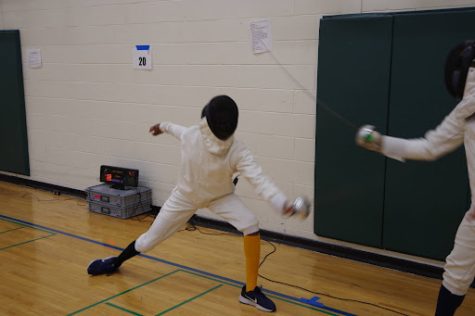 The target for epee is the entire body.

Can only hit your target with the tip of the blade.

There is no priority with epee. In the sense that one person gets the touch first they get the point first.

Double touches count.
Sabre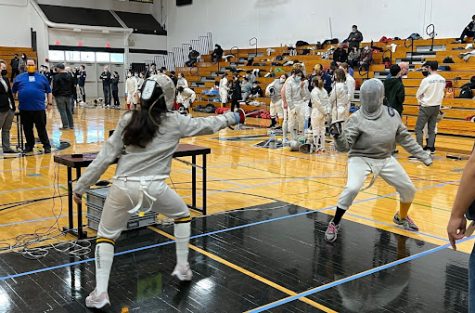 Imani Clark (Class of 2025)
The target area is anything about the waist.

You can hit your target with the whole blade. 

Crossing your legs while advancing is illegal.

Whoever has priority is guaranteed the point unless it is parried.
This year, the team will lose eight seniors to graduation. They are Logan Apt, Conner Bailey, John Bonczek, Amari Carter, Maggie Keith, Alex Las, Le Tien Nguyen and Lysette Valdez.
The team is fairly young this year made some huge accomplishments! 
For dual meets (scores from all three weapons added up) and team meets (3 person teams fencing round robin for about 9 bouts), as a team we have beat records from previous years.
If you have any questions about fencing contact Coach Jones ajones@marianchs.com) for more information.