The Bat (and the Cat) Rule the Dark (K)night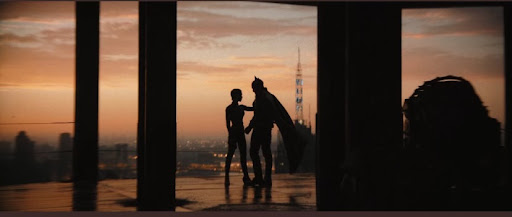 Vengeance makes its return with the new Batman movie. 
On screen, the story follows a young Bruce Wayne, played by Robert Pattinson, on his journey to find the Riddler (actor Paul Dano) and to discover himself.
It is a lengthy journey which resets the origin story of Gotham's nocturnal vigilante.
The nearly 3-hour movie is filled with different styles of action-packed scenes, including chase sequences through the city showing a youthful Caped Crusader still learning how to use his utility belt. 
Pattinson does an amazing job playing the role of this Batman and actress Zoë Kravitz, who plays Catwoman, is equally his match. The two actors have chemistry that lights the twilight into the dark night. 
Overall, the movie is a great watch and highly recommended.
The Batman gets nine out of 10 Spartan Stars.