Women's Basketball Deserves More Fans To Celebrate Their Success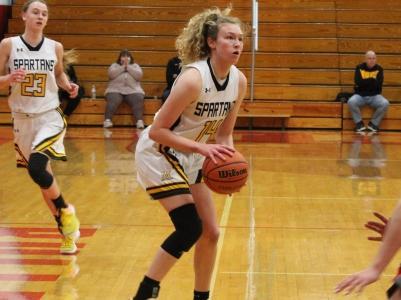 Women's basketball at Marian Catholic deserves all the attention it receives.
Maybe it has been the "slept on" sport. But why?  
It can't be because of the team's accomplishments on the court. The team earned a 27-9 record. 
The team won Regional and Sectional titles to make it to the Elite Eight. They won the Thanksgiving Tournament (Elmhurst Classic) as well as the Marian Catholic Christmas Tourney. 
Don't forget that second place finish at the South Carolina Invitational over the New Years. 
Seniors Anna Kleszynski, Zikora Okonkwo and Sarah Segarra – whom I like to call "The Golden Girls" led the team to a series of outstanding victories. Don't forget sophomore Madison Davis, I didn't. 
And it doesn't hurt that the team has an award-winning coach.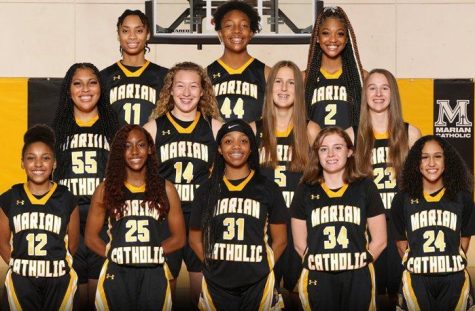 Women's Basketball Coach Dan Murray will formally enter the Illinois Basketball Coaches Association Hall of Fame in April. 
When I talked to Coach Murray, rather than being upset about a lack of attention, the coach expressed a positive take on the success of the team. 
"We had a tremendous season," Coach Murray told The Spartan Star via e-mail. 
"A total group bought into our team philosophy of 5-as-1" Murray said, "wanting to be a part of something bigger than themselves. [I'm] So very proud of the people they are [and] not just the basketball players they are."  
The coach said, "that is the biggest compliment I can give them."
I completely agree with this positive take.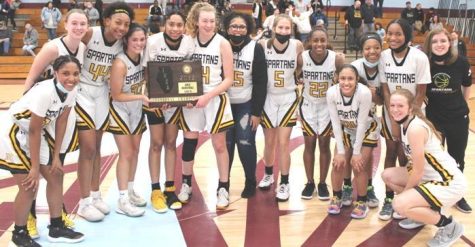 Yet, as we reach the halfway point of Women's History Month, the truth is girl's sports don't receive the same level of support as men's sports, regardless of their track record of success. 
I'm not going to say that the girls didn't get any support. A few students that went to nearly every game supported them and rocked the gym with their loud roars and chants. That group included Josh Davis, twin brother of Madison Davis, Mitchel Stanton, Stella Brush and Tommy Mick. 
"I feel like girls don't get enough recognition," Mick said. 
To be clear, this is not to say that both basketball teams were worthy of fan support. The boys' team deserved the overwhelming levels of support they received during their 20-11 season which ended with a 46-41 loss to Lemont in the 3A Regional Title game. 
By contrast, the women's team (27-9) won their regional and sectional games, before falling to Morton High School in the Streator IHSA 3A Supersectional. 
Of course, the lack of support for female athletes isn't restricted to high school sports. People around the country don't support women's sports half as much as men. For example, the WNBA starters don't make half as much as male benchwarmers of the NBA do. 
Imagine if 7-time NBA All-Star Kyrie Irving was being held in a Russian prison. Would ESPN ever stop talking about it? Irving's base salary was $33.3 million for the 2020-21 season, according to spotrac.com
Instead 7-time WNBA All-Star Brittney Griner has been behind bars in Russia since February and there has been little attention placed on this matter. According to spotrac.com, Griner's base salary was $215,000 for the 2020-21 season.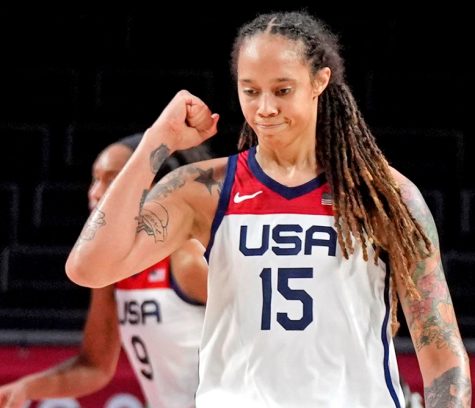 The US Women's Soccer National Team had to sue the US Soccer Federation charging gender discrimination. Last month, the lawsuit was settled in favor of the gold medal-winning Olympic team paying the group $24 million. 
That women's team sued because despite their record of four World Cup wins since 1985, and the fact that the US men's team hasn't reached a semifinal since 1930, members of the men's team earned far more than star athletes like Megan Rapinoe and Alex Morgan. 
After the lawsuit victory, Morgan told the Associated Press that, "It's really been incredible to stand alongside all these women on the national team and feel like we are making a difference, not only for ourselves, but for the next generation, for the women we stand alongside across sport and workforces."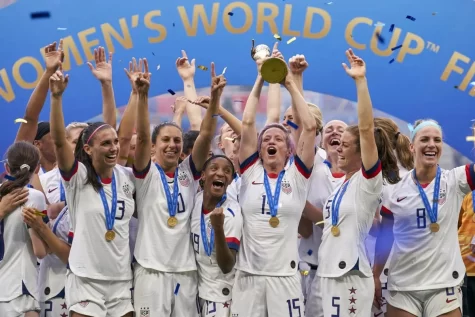 Back on the amateur level, female athletes at Marian Catholic aren't asking for equal pay but rather equal support.  
"I definitely think that we get the shaft when it comes to support. If we did get more support, it would definitely give us some more extra encouragement and would also bring us some extra energy," said Spartan shooting and point guard Madison Davis. "Just having people watching and knowing that they support you is definitely beneficial and would be nice to see. Although, it doesn't affect our team because regardless of how many fans we have there, we give it our all and play for each other every game." 
Still, the original question remains: Why? 
Davis tried to answer as best she could. 
"I feel that we don't get as much support because some people just assume we aren't as fun to watch as the boys," Davis said, "Although that is certainly not the case, our team is so much fun to watch and we have so many great players. If people came out to support us they would realize that."
Davis said, "When everyone heard we had made it to the super-sectionals and were one win away from state, they realized that we were having a great season, so then they came out to support." Which is amazing and I can speak for the girls when I say that must have been an amazing feeling. But, would they have gotten that support if they weren't on their way to super-sectionals?"
No matter the reason, the lack of support for girls and women sports needs to change not only at Marian Catholic but throughout the country.