Who's out of NBA Playoffs as Funny as Who's In
A Humorous Take on Sports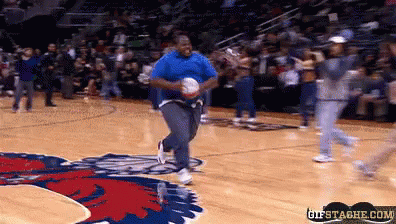 The NBA Playoffs have started and Lebron James can't be found. 
Yes, "King James" is still a great player, but it seems to take two to tango and at least a "Big Three" out of five players to get into the playoffs.
Actually, when it comes to this year's matchups, it's less about wins and losses, and more about which teams have survived crushing injuries and benefitted from blockbuster trades, the story is not just about the 16 teams who made it but also people who didn't.
Take Ben Simmons. Please?
Ben Simmons has been a very controversial figure this past season, if not a productive player.
Even after being traded this year from the Philadelphia 76ers to the Brooklyn Nets, (following his trade from Kendall Jenner to Maya Jama), Simmons continued to be a thorn in Philly's side. Simmons actually attempted to request compensation from the team for withholding some of his salary for intentionally missing games.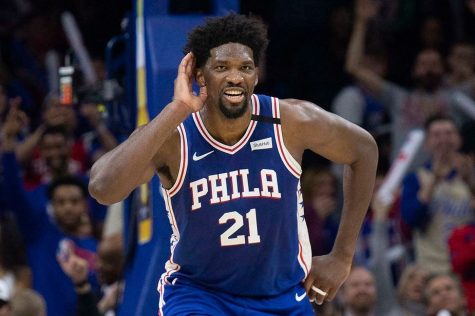 I mean if you look at his stats, they are just about what you would expect. He's been exceptional on defense. Simmons has not allowed a single point to be scored on him this season. 
And in typical Ben Simmons fashion, he hasn't taken a single shot.  Those are contributions that any team would die for.
Speaking of fashion, Simmons spends more time in street clothes than in a team uniform, to the delight of Twitter trolls who don't understand his sense of style.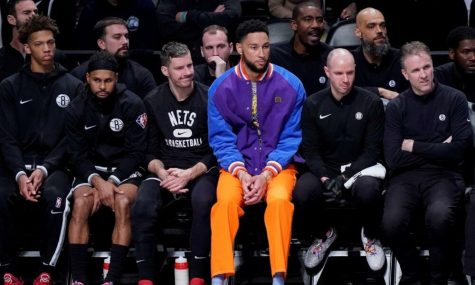 Speaking of dying, the Brooklyn Nets officially ruled out of Game Four of the Nets series against the Boston Celtics. 
Of course, he was. 
Kevin Durant and Kyrie Irving don't need Ben Simmons to have an embarrassing 3-1 deficit to the Celtics. They can do it all by themselves.
But enough of Simmons (which is what the Nets should soon say), let's get back to the L.A. LeBrons.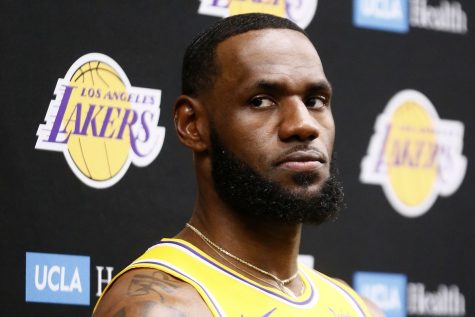 In an unexpected turn of events, it would seem as though the LeBron James-led Lakers were unable to make the playoffs due to a lack of players. However LeBron said that this season was not a failure. Obviously that means they are planning to rebuild for the future. I mean the abundance of youth on that team is staggering. Especially when it comes to Anthony Davis, who is brimming with youth and vitality every time he steps on the court.
Then we have the Bulls, who actually found themselves in a good spot. They were actually able to give Chicago fans hope, at least more hope than the Bears have of ever breaking free from Aaron Rodgers's leash.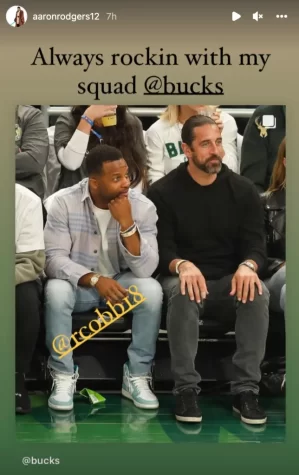 Chicago won on the night he attended the game. Maybe Aaron has the opposite effect in basketball.
Although they fell off very hard when facing competition that was considered to be elite, at least the Bulls didn't completely embarrass themselves. 
Uncertain of his future, Zach Lavine may be trying to parley his success in making the playoff to audition for a new opening in a Men in Black movie.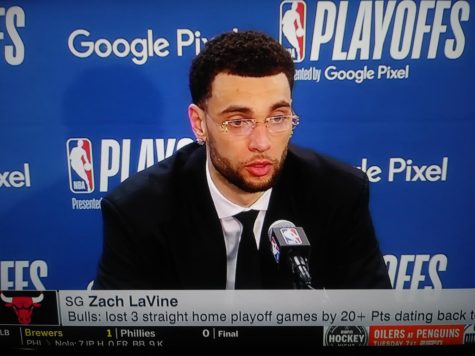 When it comes to embarrassing behavior among Chicago teams, we'll have to wait until the second round of this week's NFL Draft. 
This year, the Bears are guaranteed not to make a bad pick in the first round on April 28.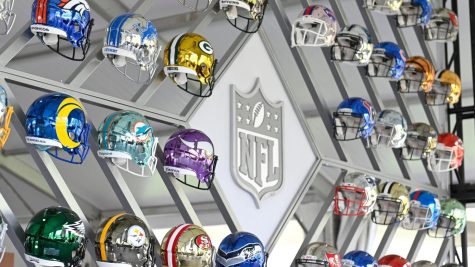 (Yep. They don't have one.)