Scenes From The Wiz
The Wiz ended its three-day run this weekend June 26 with a Sunday matinee.
The student cast included Junior Marcus Bobbitt as Tinman, Sophomores Chris Reed and Delcena Sawyer as Scarecrow and Lion, and Freshman Noelle Treadwell as Dorothy.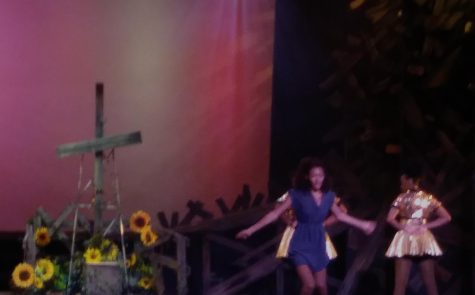 The production combined dazzling choreography and the signature songs that have made the musical a classic.
Marian Catholic's production of The Wiz was directed by Ms. Hilger and choreographed by Mrs. Brumfeld-Bell.  Ms. Sawyer served as assistant director. Mr. Benford served as the play's musical director.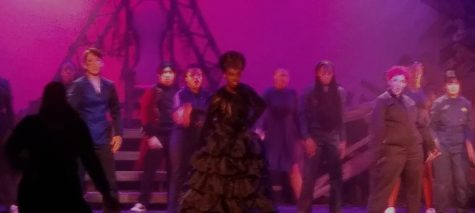 Seniors Coraline Humbert, J Van Beest and Abby Urban played the roles of costume manager, store manager and sound technician.