The Kings of K-Pop and their ARMY
BTS and J-Hope have become ambassadors of South Korea to the world.
This summer, the Chicagoland area could briefly become a capital of K-Pop. 
Fans of all ages J-Hope that the combination of scheduled concerts and American television appearances could bring more understanding about the worldwide musical phenomenon which has nearly a billion listeners and devotees on planet Earth. 
In the first of a series of stories, The Spartan Star will look at Korean popular music or K-Pop, its biggest musical artists – from BTS to Blackpink – and attempt to explain its global impact.
On Sunday, July 31, an unexpected name was added to the previously announced Lollapalooza lineup. A late entry as a headliner to the annual four-day festival in downtown Chicago is superstar J-Hope, a member of one of the most popular music groups in the world: BTS.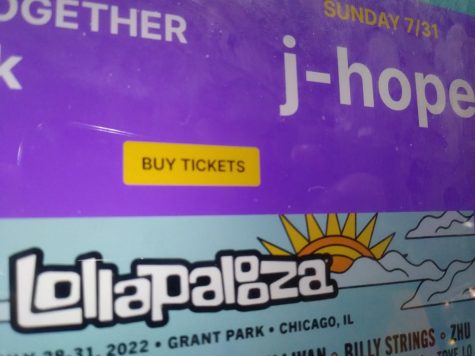 Who is BTS?
Flashback to a day in early June. 
It was 5 am BST (British Summer Time), 1 pm Japanese Standard Time and 11pm Central Standard Time. Both London and Tokyo are ahead of Chicago when it comes to time and understanding the music that sets the world dancing.
Leading into this weekend was the release of a highly anticipated album and a music video premiere, with viewers waiting to watch across several time zones on earth.
Was it to see Justin Bieber?
Maybe Billie Eilish?
No, this was bigger than Bieber and Billie. 
This is the impact of the sonic tsunami known as the Kings of K-Pop, BTS.
BTS, or Bangtan Sonyeondan Boys, is a 7-member Korean musical group. BTS debuted in 2013 with their song "No More Dreams." After years of acquiring new fans, in 2018 BTS skyrocketed to success with the release of their album, "Love Yourself: Tears."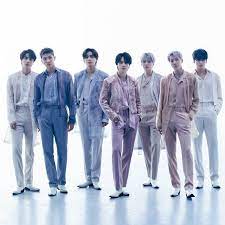 The New Beatles?
Since 2013, BTS has sold more than 30 million albums worldwide.
According to the news service Reuters, the album "Love Yourself: Tears" is one of a handful that put them in the category of the Beatles for having four US No 1 albums in less than two years. 
And like the Beatles and Beatlemania, BTS is life to its growing army of fans. In fact, fans have dubbed themselves ARMY. Any new fan can join the ARMY, which stands for Adorable Representative M.C. for Youth. Unlike conventional crews clad in camouflage, anyone can be in this ARMY no matter their age, in service of the seven. 
Beatles were John, Paul, George and Ringo.
BTS is made up of members Suga, Jin, J-Hope, RM, Jimin, V, and Jungkook.
In the fall of 2020,  "Dynamite" spent three weeks as Billboard's Number 1 pop  song.
In the summer of 2021, "Butter" spent a record 10 weeks atop the Billboard Hot 100. When the song wasn't being featured on the radio, it was being featured as soundtrack to a Samsung Galaxy phone commercial.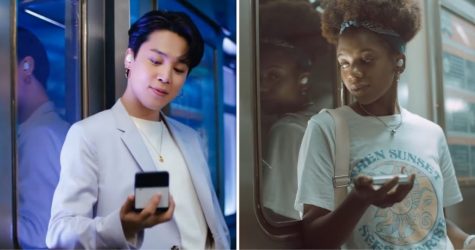 PROOF of Success
During their Las Vegas residency in April, BTS announced the title of their current album, PROOF. The album is an anthology of songs, both old and new. It was accompanied by a music video for "Yet to Come." Shortly after, the group celebrated its ninth anniversary since their 2013 start and began promoting their latest in both South Korea and America. This included a live-stream dinner where they announced that they would be taking a break due to exhaustion and their desire to pursue solo project. 
Enter J-Hope, a rapper and dancer, onto the Lollapalooza stage. J-Hope joins a list of festival headliners who include hip-hop heavy J Cole, metal legends Metallica, dance diva Dua Lipa, and pop-punk provocateurs Green Day.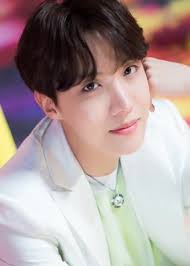 When J-Hope takes the stage Sunday in Grant Park, he will make history. 
According to concert promoters Live Nation Entertainment, at age 28, J-Hope will become the first South Korean artist to headline a major US musical festival. 
Lollapalooza could bring new fans to another K-Pop sensation, the group Tomorrow X Together, known as TXT, who are scheduled to sing Saturday, July 30. 
While J-Hope is set to appearance along Lake Michigan next week, there is some worry that solo successes could mean the end of BTS.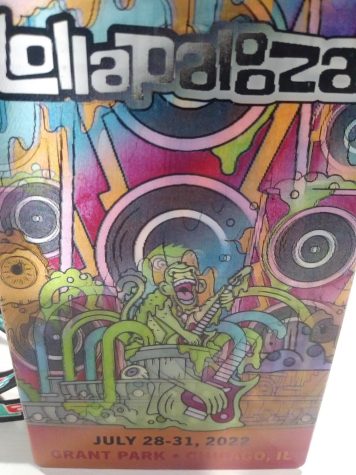 The ARMY or the military?
Korea Singers Association President Lee Ja Yeon reportedly released a statement to BTS and HYBE recording labels that pleaded for the group's members to reconsider their hiatus. This did not sit well with the ARMY who, predictably, were critical of Yeon claiming that Yeon had no right to tell artists – especially these seven superstars – who have worked nearly nonstop for nine years how or when to take a break. 
Still, this criticism speaks to the impact BTS has on South Korea's economy from national industries and international tourism, both boosted. by BTS being a global attraction. 
Yeon's fear is clear. If BTS goes on hiatus, who will replace them? 
According to reported government estimates, BTS brings $5 billion into the South Korea. This is roughly equivalent to half that nation's economy.
In order to keep that cash coming into their economy, South Korean officials have previously adjusted laws to keep BTS in the spotlight by modifying mandatory service requirements to exempt group members from pausing their careers to enter the military.
In South Korea, when you become a K-Pop idol and join a band, you have seven years to make a lasting impression. When those seven years are up, you and your group have the option of signing another seven-year contract or breaking and moving to different agencies and endorsements. With that said, when boy bands become extremely successful in those seven years, they could be called for mandatory military service, which means that between the ages of 18 and 35, all male citizens are required to serve in the military for approximately 20 months. 
BTS has been exempt from military service for some time, but in 2020, at the height of BTS' success, the South Korean government revised the country's military law to state that K-pop stars can avoid military service until the age of 30 if they have received government medals for enhancing the country's cultural reputation and apply for the postponement. In 2018, all BTS members met the criteria for receiving government medals. However, there are divided opinions about this law. 
But others think that it's only fair that BTS wait till they are 30 to go to military service because of the large profits they bring to the South Korean economy. They strongly believe that for the next generations of groups that have earned that distinction. Yet, the question remains about their hiatus.
Yeon said, "We have reached a point where it is difficult to hope for the 'Next BTS' to emerge anytime soon." 
Yeon is not alone in raising this concern. 
Only time will tell about the future of one of the biggest groups of all time.