'One Book, One Marian': Many Conversations
Mental Health (and Hope) in the Midnight Hour
This year's "One Book, One Marian" contains a heavy amount of mental health struggles and perhaps a sliver of hope. Whether or not that hope shines like a full moon or a thinly curved crescent in the nocturnal sky is a matter of perspective. 
The novel, The Midnight Library, has been met with some criticism over author Matt Haig's portrayal of a suicide attempt, but arguably the message within the book is important enough to be discussed by all students. 
Since 2018, the "One Book, One Marian" program has been connecting students and staff at Marian Catholic through a common text. The program requires that every student read a single selected book over the summer to spark dialogue and set an overall tone for the upcoming year. Because of the community-read format, students are able to engage in detailed conversations and share their opinions on the book's theme, providing a sense of unity within the school community. 
Still, the program and process itself also sparks questions. 
How is an all-school book chosen? 
What themes might a school want to highlight in the role of creating a community?
To get to an answer, I asked Ms. Zerante, the Chair of the English Department, since the selection usually starts here.  
"What we've typically done is we've surveyed different student groups and faculty groups, and we ask the question 'What does our community need right now?" said Ms. Zerante. 
"We try to find a book whose themes match whatever that identified need was."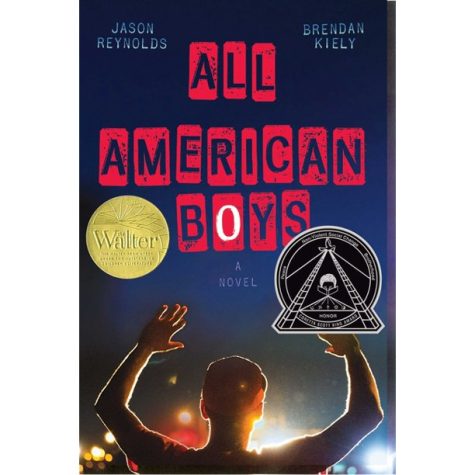 In 2021, the school's first full year back in class after the COVID-19 pandemic shutdown and in the wake of the protests following the murder of George Floyd by a Minneapolis police officer, the One Book, One Marian selection was All American Boys, a novel that told a story of police brutality from the perspectives of two high school students, one African American, one white. 
For the 22-23 school year, the Marian Catholic English department offered The Midnight Library. Published in 2020, the novel by Matt Haig, focuses on a woman named Nora Seed who is struggling with severe depression and suicidal ideation. After a life full of regrets, Nora ultimately reaches her peak of defeat and makes what's often an irreversible decision. As a result, Nora ends up in a place called The Midnight Library where she has the opportunity to choose numerous versions of her life that she could have lived if she made different choices. She's met with difficult decisions of what to give up in order to have certain lives. In the end, Nora learns the meaningfulness of her current life.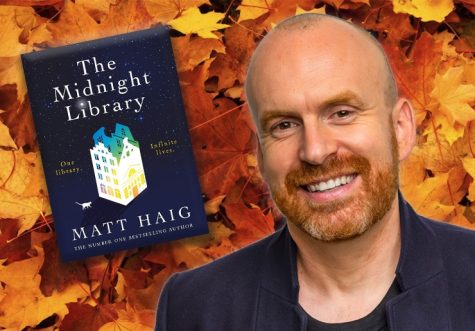 Many students had strong opinions on how Haig handled the topic of suicide. Some felt it was handled appropriately, others did not. 
 Senior Abby Urban said of the novel, "The talk and portrayal of suicide seemed tone deaf and rushed. Suicide is a hard subject to talk about and isn't as straight-forward as shown in the book. Thoughtful mental-health awareness is important at this point in our society." 
I too, felt as if the author was lazy with the way he portrayed Nora's suicide while reading.
 At the very beginning of the novel, we read about a few challenges Nora experienced in her final hours instead of clear details of what she was thinking and feeling and what occurred in the years that led up to Nora's current state. The author makes it seem as if Nora's one bad day was the entire reason she made her final decision, when that's not the case at all. Leaving such a prominent topic open for interpretation can lead to dangerous misinformation about the thought process that leads these victims to suicide. 
Regardless of how suicide is portrayed, the novel's message of hope was something many young people need to hear. 
As we begin to come out of the Covid-19 pandemic (hopefully), mental health continues to be a big topic that young people struggle with, not just at Marian Catholic but around the country. Many teens can relate to the heaviness of Nora's struggle with mental health. As we read, we see Nora learning the importance of hope. The Midnight Library teaches us how we can find beauty within the trials of life, which can be applied to the lives of everyone around us. 
With such a sensitive topic being the focal point for the start of the year, I had to ask Ms. Zerante what she thought was the goal of reading The Midnight Library. 
"There are parts of The Midnight Library that are difficult to get through, no doubt," Zerante said. "By the end, [Nora] ends up in a much better, hopeful place than where she started. We were hoping that theme would resonate for our staff and students to see themselves reflected in that character [Nora] who, even through some of the adversity and moments of doubt, was able to gain an even stronger sense of where she's at now and how to be appreciative for it." 
Let's hope.
If you are feeling depressed and afraid you might harm yourself, call or text the National Suicide Prevention Hotline at 988 or 1-800-273-8255.