Church's 'Hamilton' Show Must Not Go On
Maybe the "H" stands for "Hamilton"?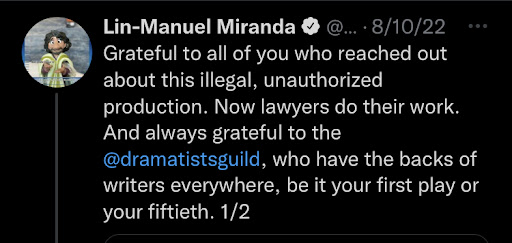 Back in August a church in McAllen, Texas decided to illegally put their religious touch on the popular musical Hamilton and may have to pay out many Benjamins.
The Door, a Texas church, put on its own performance of the musical – all 45 songs – but changed many of the lyrics from the Broadway favorite to pertain to the Christian faith, as well as adding scenes.
The problems for The Door started when clips from the Texas alterations were posted to social media. Posts went viral and gained the attention of the play's copyrights holders unamused by the changes to the original Hamiliton.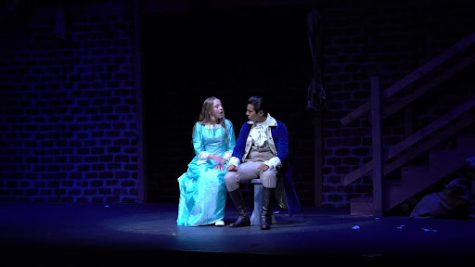 One of the most popular clips is where "I'm not afraid / I know who I married" was replaced with "I'm not afraid / My faith is in Jesus." 
Anybody who has been in theater for longer than a day knows that this is entirely illegal, especially since Hamilton is not available for licensing.  
Hamilton Playwright Lin-Manuel Miranda spoke out about licensing rights after this was brought to his attention.
According to CNN.com, a "Hamilton" spokesperson told the cable news network that they will take the damages it expects to receive from The Door Church in McAllen and donate them to the South Texas Equality Project, a coalition of organizations that support LGBTQ Texans in the Rio Grande Valley, where McAllen is located, "Hamilton" spokesperson Shane Marshall Brown told CNN.
It's safe to assume that this episode may cost the Texas church more than a few Hamiltons.