Saturday Night Lights: Four Weeks In
SEC, Big Ten Dominate the Top of AP Poll
Now that the first month of College Football has wrapped, what have we learned?  
Michigan may be for real. 
Alabama is mortal. 
Notre Dame could use your prayers

. 
Amazing Blue
Michigan: The Wolverines started the season with 4 straight home games. Under a reinvigorated Head Coach Jim Harbaugh, they've completed that stretch with four straight wins. 
Being in attendance at Michigan's season opener against Colorado State, I can tell you that things feel different – better – in the Big House, after (finally) beating Ohio State last year.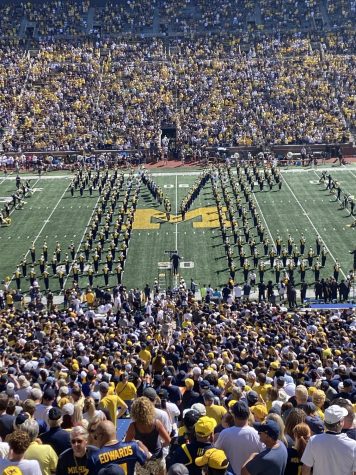 About those Buckeyes, Michigan not only defeated the hated arch-rivals last season but also made the College Football Playoff for the first time before going down -as most teams did last year – to Georgia. 
The Wolverines start this first month showcasing a team that could return at the end of this season. Every position seemed a lock, well…except for quarterback.
Unlike most teams in the nation, Michigan entered undecided when it came to naming a starter. Whether it would be Cade McNamara, last year's shaky QB1 or Lincoln-Way East's J.J McCarthy, only could lead the offense at one time. Now, due partly to injuries, it seems McCarthy has secured the slot. 
Of course, offense isn't everything. 
Against Colorado State, Michigan's defense proved dominant, giving the team's offense opportunities to score and win. Four wins in and they're Number 4 in the nation. Go Blue!
Slow Roll, tide
Alabama: As always at the start of any season Alabama started out as the Number One team in the nation atop many polls. Little happened in Week One of collegiate pigskin competition to put their perennial position in doubt. In a week one bout with Utah State, the Crimson Tide won in a shutout rout, 55-0. 
Then the Lone Star fell on Alabama and nearly caused the Tide to subside to Austin's finest.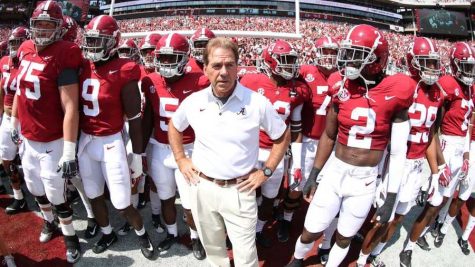 The unranked Texas Longhorns managed to show their heart and fight was as big as…well, you know, even after their starting quarterback went out with an injury. 
In fact, Hook'em had a 17-19 lead with only 1:29 left in the game.  
Enter 2021 Heisman Trophy Winner Bryce Young and the Tide-and-true spirit of getting on a late roll, leading Alabama to a last-minute field goal. But that one-point win wasn't enough to stay Number One. Alabama dropped to a deuce, to become Number Two. 
Pray for Mercy…Or Easy Wins
Notre Dame: Oh how the Fighting have fallen. 
No, you won't find the Fighting Irish of Notre Dame in the AP Top 25. At least, not for football. 
How rough has it been for the Golden Domers? Realizing that Touchdown Jesus wasn't enough, Notre Dame Head Coach Marcus Freeman publicly converted to Catholicism. It worked. But was it too late to save any possible Bowl bids.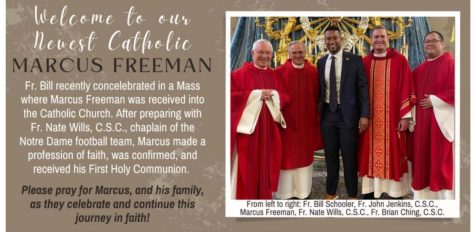 After starting the season at Number 5, only to lose to Big Ten power Ohio State, 10-7 and then to Marshall, in consecutive weeks, Notre Dame is looking at the Top 25 from the outside of the poll.  
Freeman's prayer may have been answered when Notre Dame finally found a team they could beat – Cal. Or maybe it was the luck of…you know. 
But even that wasn't convincing. Being able to beat Cal-Berkeley 24-17 isn't exactly on anyone's vision board. Yet, a win is a win. 
AP Top 25
Georgia (59 1st-place votes)
Alabama (3)
Ohio State (1)                                                               
Michigan
Clemson
USC
Kentucky
Tennessee
Oklahoma State
 NC State
 Penn State
 Utah
 Oregon
 Ole Miss
 Washington
 Baylor
 Texas A&M
 Oklahoma
BYU
 Arkansas
 Minnesota
 Wake Forest
 Florida State
Pittsburgh
 Kansas State