What's the B-U-Z-Z on the 'Spelling Bee'?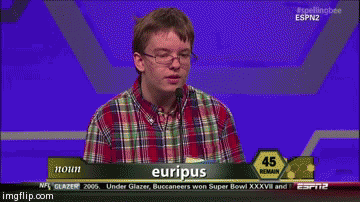 The buzz on Marian Catholic's production of The 25th Annual Putnam County Spelling Bee appears to be G-R-O-W- I-N-G! 
The musical is set to debut Oct. 21 with performances Oct. 22 and 23. 
Tickets are $7 for Students, $15 for adults, and $10 for senior citizens. You can find more information on showtimes on the play's official website or by clicking here.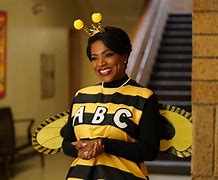 The 25th Annual Putnam County Spelling Bee focuses on six middle-school students participating in a spelling bee. Each student enters the bee with their own reason to win. As the competition progresses in the Putnam Middle School gym, musical numbers reveal each contestant's weaknesses and desires.
This honeycomb of a show is filled with sweet, comedic moments as well as true vulnerabilities that we can learn from.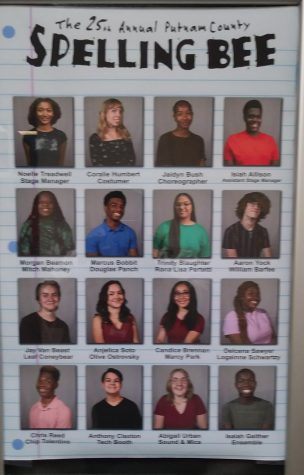 The cast includes familiar faces within the Theatre Department, as well as one new. The student includes Chris Reed (Junior) — Chip Tolentino, Delcena Sawyer (Junior) — Loraine Schwartzandgrubeniere, J Van Beest (Senior) — Leaf Coneybear, Aaron Yock (Senior) — William Barfee, — Candice Brennan (Senior) — Marcy Park, Anjelica Soto (Senior) — Olive Ostrovsky, Trinity Slaughter (Sophomore) — Rona Lisa Peretti, Marcus Bobbitt (Senior) — Douglas Panch, Morgan Beamon (Senior) — Mitch Mahoney, Isaiah Gaither (Freshman) — Jesus.
So what can you expect from the show? Director Ms. Hilger said, "The audience can expect to laugh…a LOT! It is truly amazing that at any given point they can look at any of the 10 actors and see right into the world of these pre-teens in all of their awkward glory. Each character in the show has a moment to shine." 
Tickets are on sale now.