Aaliyah: An Influential Legend
As Rihanna Returns to the Spotlight, Don't Forget About Aaliyah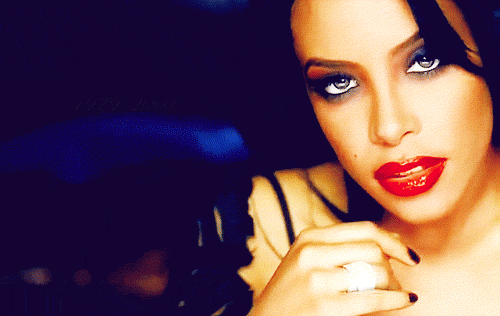 Recently, Rihanna made news when the NFL announced that the singer/billionaire designer would be the halftime headliner at the 2023 Super Bowl next February. 
Last week, when Ri Ri stepped out to the flash of paparazzi, writers could help but notice her hairstyle. According to Bustle online, hairstylist Kendall Dorsey said they were inspired by a singer who deserves to be remembered. 
Dorsey said the look was a "traditional Aaliyah-inspired sweep." 
Rihanna is among many singers and fashionistas who owe part of their popularity, our contributor Joshua McClendon, to the original Queen of Urban Pop, the late Aaliyah.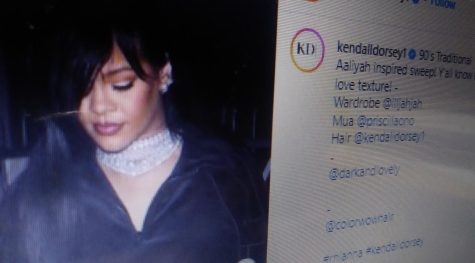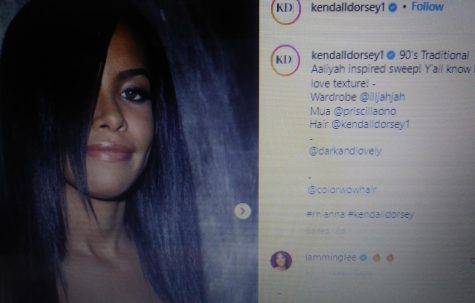 I love Aaliyah.
The way that she's carried herself, her aura, her style, her dancing, her music, lives on 21 years after her death. 
If there was no Aaliyah, we would not have some of the biggest singers and actresses around today. 
Artists from Zendaya to Keke Palmer, and yes, even Rihanna to Beyonce stepped into the spotlight Aaliyah left unoccupied when she died in a plane crash during her last video shoot for the song, "Rock the Boat." 
Sadly, there are some people who claim to love R&B and hip-hop who may be unfamiliar with Aaliyah's life, her style, and her music. 
Aaliyah's Life
Aaliyah Dana Haughton was a very beautiful, well-spoken and smart girl. 
Unlike some female performers who are marketed to be "sexy" and encouraged to show more skin than clothes, Aaliyah was different. She earned the nickname "Baby Girl" and managed to seem both modest, yet magnetic.  
Aaliyah's career started at the tender age of 14. Her first studio release came in 1994. It quickly went gold, selling 500,000 copies. Over the past decades, it has sold more than six million copies. 
In 1996, her sophomore release, "One in a Million" followed suit and topped many charts. 
Even during her life, Aaliyah seemed to be of another time and another place. 
The Washington Post described Aaliyah's title song, "One in a Million" as "futuristic." 
Futuristic indeed. Aaliyah's sound, crafted by emerging but not yet superstar songwriters Missy Elliot and Timbaland, would serve as a blueprint for modern R&B to this day. It sounded like nothing else that came before it. 
Despite her growing fame and fashion sense – copied by other performers, Aaliyah somehow still seemed more like a teenager than a diva. 
According to news reports during her life, her videos dominated BET and MTV, and she was still able to graduate from high school with a 4.0 GPA.
Yet there was some controversy. 
Before connecting with Missy and Timbaland in Virginia, Aaliyah was originally signed to a record deal through a relative with a friendship with now convicted singer R Kelly.
In 1994, a magazine allegedly found a marriage certificate for Aaliyah and R Kelly. Rumors circulated at the time that although the two at the time – Aaliyah,15. and Robert Kelly, 27,  might have been illegally married, Aaliyah's family made sure any marriage bond would be annulled.
In that sense, Aaliyah may have been among the first to survive R Kelly.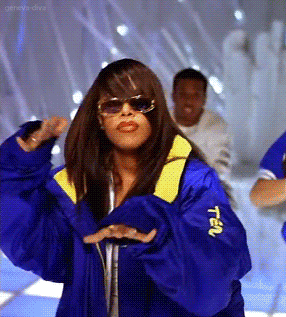 With Missy and Timbaland, Aaliyah developed at her own pace. And with the music world conquered, she turned her attention to movies. Aaliyah took the role of Trish O'Day in the action film Romeo Must Die, opposite martial arts star Jet Li, Anthony Anderson and the late rapper DMX. 
The Romeo Must Die soundtrack included Aaliyah's song, "Try Again." The video for "Try Again" earned the Queen of Urban Pop two MTV Awards for Best Female Video and Best Video from a Film. Of course, the song had its stay at the top of the Billboard Hot 100 Chart. Aaliyah was more than an R&B star, more than an actress, she was an ascending star. 
Aaliyah started working on new music, started filming an Anne Rice vampire movie as the title character, and was readying to take a role in a sequel to The Matrix (that role went to actress Jada Pinkett Smith), when tragedy interrupted her amazing success. Some news reports estimate that there were 10 more roles waiting for Aaliyah. 
While working on a music video for "Rock the Boat," a song for Aaliyah's third self-titled work, she boarded a small plane to reach island locations in the Bahamas. During a trip, Aaliyah's plane crashed and killed the singer along with eight other people on Aug. 25, 2001. 
Aaliyah's Style 
Aaliyah is well-known for her beauty and her fashion sense. Her style was like no other on the scene at her time. Aaliyah's look was very much her own. 
While some singers today gain attention by how little they wear, the opposite was true for Aaliyah Haughton. Big, black leather jackets, wrap-around glasses and lip-gloss that was popping, this was just a sample of her style. 
Aaliyah was known for oversized, baggy clothes mixed with sporty, minimal pieces (Think early, swaggy Billie Eilish) in the mid to late 90s. Among others, the look initially inspired artists like Rihanna,  Teyana Taylor, Princess Nokia, Lil mama, and many others. 
Aaliyah's sense of self also has inspired other somewhat unlikely admirers.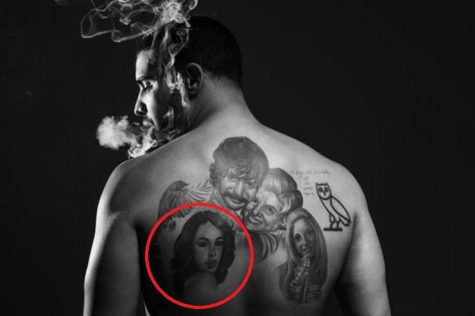 The late Princess of R&B takes up real estate on platinum rapper Drake's left shoulder and back. 
And way back in 2018, Complex magazine wrote about Drake's "obsession with Aaliyah" Among the evidence provided in the article was an open letter Drizzy wrote entitled "Dear Dana" on the ninth anniversary of her death.
Drake was not the only person "crushed" by Aaliyah's untimely, accidental death. 
Aaliyah's death was a front-page story in many newspapers, a rare distinction for an artist so young. Reporters discovered spontaneous candlelight memorials occurring throughout that last Saturday in August.   
Aaliyah's Music
Aaliyah accomplished so much in her short period being on earth. 
She is credited for redefining contemporary R&B, pop, and hip-hop. She earned the nicknames Princess of R&B, Queen of Urban Pop and Baby Girl. That last one, came about as a way that acknowledged how people felt like Aaliyah was a part of their family. No plastic surgery, no auto-tune, no need for censored lyrics: she always was authentic.
While Aaliyah's music had been absent for years on many streaming platforms due to internal legal issues within her family, recently there has been a resolution. 
Just over a year ago, Aaliyah's catalog was released back into all streaming platforms. Each of her albums went to Number 1 on iTunes and all other streaming platforms. Her impact, her appeal continues even generations after her death.  Aaliyah's fashion and futuristic sound was definitely ahead of its time. Aaliyah Dana Haughton was truly "One in a Million."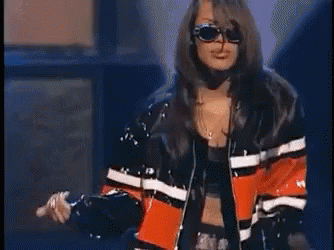 Here is a playlist of my top Aaliyah songs that help to explain what made her so special. 
"At Your Best (You Are Loved)"
"More Than a Woman" 
"One in a Million" 
"Loose Rap"
"Try Again" 
"Come Over"