Volleyball Seniors 'Set' to Step into the Spotlight
Eleven seniors show the fruits of hard work and inspiration
It's Senior Night, where the Class of 2023 takes center court.
Tonight, Marian Catholic's senior volleyball players will be honored for the years in which these ladies have worked to get to this moment, to enjoy the fruits of their often sweaty, spirited labor.
Led by Coach Krydynski (daughter of Marian Catholic President Krydynski), the MCHS volleyball program has been a breath of fresh air in providing a place for female student athletes to form friendships through teamwork. 
Coach Krydynski is assisted by an all-female coaching staff in Coach Glomb (Junior Varsity), Coach Schroeder (Freshmen A), and Coach Waters (Freshmen B). Krydynski tells The Spartan Star that having all-female volleyball coaches serves as a source of inspiration to show players that they can be whatever they want to do. 
The team's 8-15 record shows the difficulty of competition and the necessity to play together to capture wins, as one unit, a sentiment about which their coach feels very strongly.
"They really have each other's backs," Krydynski said. "They're really focused on ensuring that everybody is feeling as if they are part of the team. They all have one common goal when they go off to each game. It's really cool to see them come together as a group."
The team's sense of camaraderie is a big part of why the girls work so well together.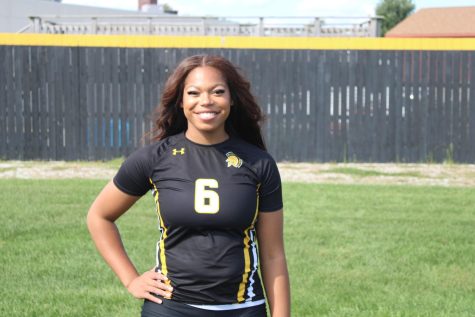 Senior Tiana Bradley (Middle Hitter) explains that when she was a freshman, she didn't always feel welcomed by her upperclassmen. Because of this feeling, Bradley felt the need to not only be a role model but a friend.
"No one wants to feel like an outcast," Bradley said. 
Through volleyball, Bradley said, she's been able to boost her own confidence. Still, the senior said, playing the sport comes with stress. 
"There's pros and cons to it. There's a lot of pressure because it's a more popular sport," Bradley said. "It gives me a chance to set an example for people younger than me."
Junior Angelina Moore said she felt having senior leadership has been impactive both on and off the court. 
"We have a really close bond. I can really just depend on them," Moore said. "They're very motivational."
Moore said, "It can be very intense being a student-athlete. Balancing both is difficult, so just to be able to come to practice every day when it's so tiring, but staying positive, is inspiring. To be able to leave negativity off the court and balance both aspects of their lives is significant to see."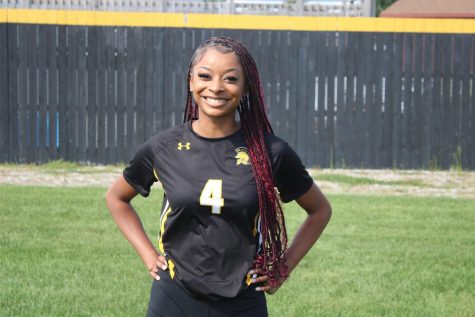 Watching senior Kyia Taylor (Right-side Hitter), Moore said, made her want to do better.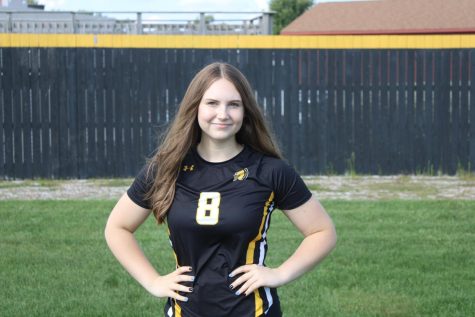 "[Taylor] has gotten some really good hits. She's hit the ten-foot line multiple times," Moore said. "[Taylor] has a really good snap. Watching her play encourages me to do better." 
Senior Leah Readus, who plays DS/Libero, said she was inspired to volleyball by a family member.
 "I looked up to my sister when I was younger," Readus said. "She played volleyball and so I wanted to take that path. I want girls to look up to me like that." 
Her role on the team, no doubt, has filled Readus with a sense of accomplishment.
"I'm a defensive specialist," Readus said. "There would be no defense without me."
That feeling of pride extends to the entire composition of her team, from coaches to fellow players, examples of feminine excellence. 
"Female sports aren't taken as seriously as men's sports," Readus said. "Just having a female coach and seeing a woman in an authoritative position helps. You can be a woman and be in power. We're a pretty good team and she runs her team well."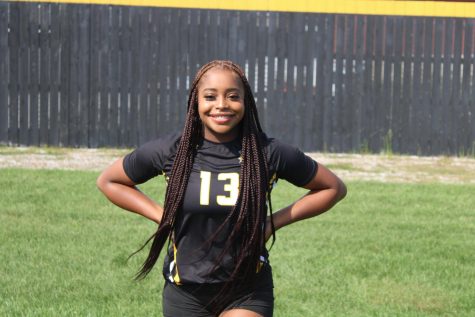 Senior Mila Popovic is another volleyball veteran who received praise from her teammates.
 "Mila's the hardest worker. Like it's not only her working hard, it's her pushing others to work hard and trying to be supportive," said Popovic's close friend and setter Marissa Caballero.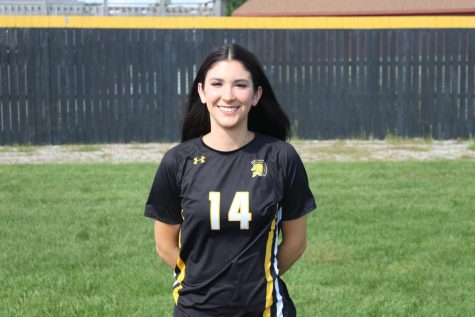 Popovic's undeniable work-ethic has caught the attention of Marian athletes, regardless of gender, including members of the football team. 
"I really feel like Mila is on the path to greatness", said senior and defensive lineman Etin Oronsaye. 
Senior running back Jerry Thurman III said of Popovic, "Doing what she's doing shows how committed she is. She's an all-around player." 
It's no surprise that Popovic is committed to the University of Texas, where she will play Division I beach volleyball.
"I really like the label [D1], because it demonstrates how much work I've put in and how I've earned that position. It makes me feel good. It's like a weight off my shoulders knowing the next step in my life," Popovic said. 
"Being a student athlete, there hasn't been a time where I haven't had to manage sports and academics. It's been like that since fifth grade and it keeps getting harder and harder," Popovic said.
Thankfully, and finally, Popovic and her sister seniors, are ready to taste the fruits of their sweaty, spirited labor on the volleyball court.
"You learn a lot of life lessons and go through a lot of hardships," Popovic said, "but that final product is so satisfying and worth it."
Senior Night is at 6:15pm tonight.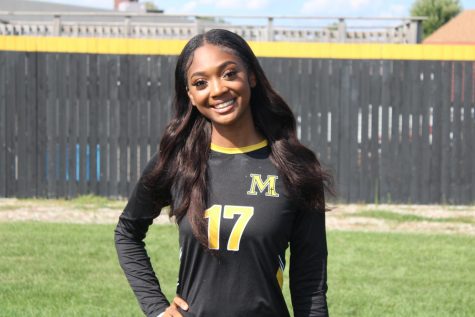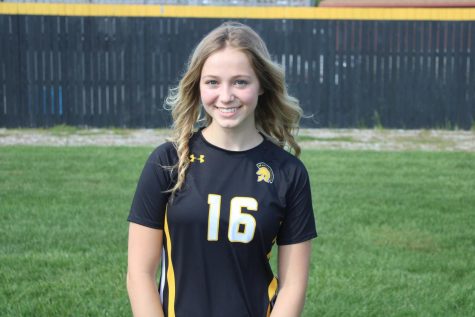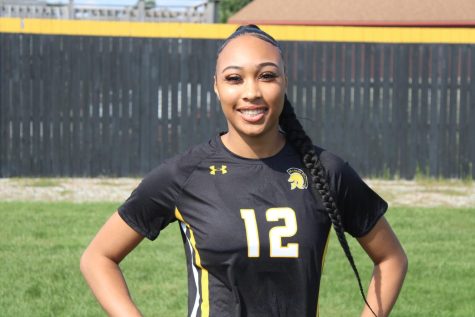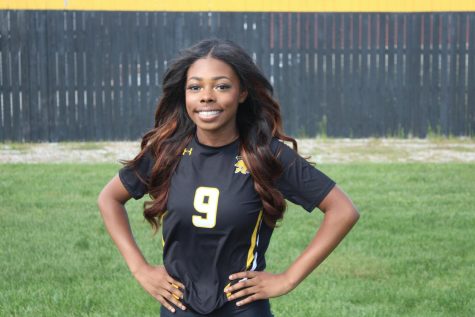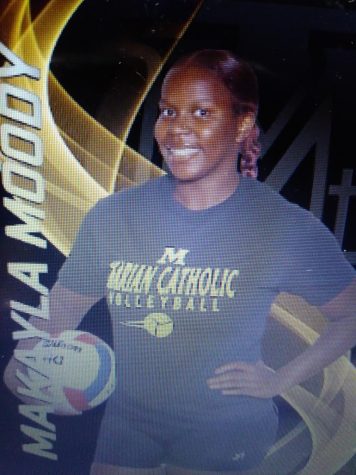 The volleyball program's 11 seniors to be recognized at tonight's game versus St. Viator are: Tiana Bradley, Marissa Caballero, Cassandra Cross, Kennedy Jackson, Makayla Moody, Payton Perchinski, Milana Popovic, Leah Readus, Chelsea Small, Kyia Taylor and Khauri Thompson.