Open Mic Night Moves to Nov. 3rd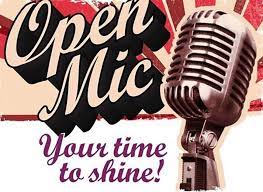 Update: The "Open Mic Night" has been rescheduled to a new day, Nov. 3.
From 6:30-8 pm, Nov. 3 Marian Catholic will host its second "Open Mic Night" in the Convent Dining Room
"Open Mic Night" is all about self-expression, whether it be through stories, poems, or songs.
Last April, the first post-Covid event took place with the theme "When One Door Closes…"  The was a fun way to show some of my thought process and different writings.
The concept of "Open Mic Night" was to create an environment for young writers and others to share their works in a supportive environment. Students, teachers, and family members are all welcome to join in the old convent dining room to hear students express themselves through sharing stories and other forms of vocalization.
English teachers Ms. Zerante and Dr. Rousseau will serve as the event's organizers and faculty advisors.