Stephen King's Harrigan Makes Call Worth Answering
It's that time of year that we celebrate everything from candy corn to Candyman! Candyman! Ca…
Since Halloween is just around the corner, here are two thrilling – and chilling – movies you could stream to get you in the spirit! 
Mr. Harrigan's Phone – 2022 
Director: John Lee Hancock 
Cast: Jaeden Martell, Colin O'Brien, Kirby Howell-Baptiste, Donald Sutherland
Runtime: 104 minutes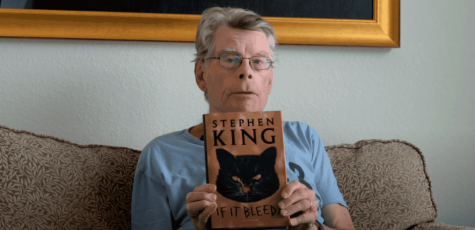 In Mr. Harrigan's Phone. Stephen King is back to his creepy ways. 
The story is centered around a teenage boy named Craig who befriends an elderly man. The old man just so happens to be a billionaire. After a period of time, the two become friends, then, Mr. Harrigan dies. 
Before Mr. Harrigan's burial, Craig puts his smart phone in Mr. Harrigan's pocket.
What the teen doesn't expect is to receive messages back. 
My first question about the movie was if it would be scary enough.
Since the plot comes from a Stephen King tale in If It Bleeds, a short story collection, I was definitely expecting a little more jumpscares.
While entertaining, this movie, which stars Jaeden Martell, (Martell is also in King's IT) shouldn't be included as one of King's Halloween classics
I like movies that make me think; this movie definitely did. 
In fact, when Mr. Harrigan's Phone ended, I was longing to stay on the line longer. I was quite disappointed by how short it felt, as though it needed a bit more time. Still, overall, I enjoyed this movie and would most likely recommend it to a fan of King or Martell.
Mr. Harrigan's Phone gets 7 out of 10 Spartan Stars.