2022 World Cup Full of Sweat and Sand
Iran Again Stands in the Way of the US pursuit of World Cup like in 1998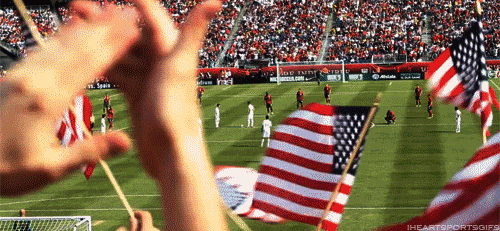 Update: The US Men's National Team (USMNT) is one win away from advancing to the knockout stage of the World Cup. To do so, the US must defeat Iran, a team that represents the people of Iran, but not necessarily its government. The game is set for 1 pm. More to come from our World Cup expert Braydon Waller.
Winter is coming.
So is The World Cup.
In fact, The World Cup is imminent, yet surprising. 
At a time when many in the Midwest are thinking about throwing snowballs, in the Middle East the best athletes on earth will be kicking fútbols. 
On Nov. 20, Qatar, a very small peninsula on the east of Saudi Arabia, will host one of the biggest sporting events in the world that always takes place in the summer. Except, of course, this year. Qatar's proximity to the equator will ensure the temperature is hot.   
And, already, the temp isn't the only source of heat around this year's World Cup, to the displeasure of some fans of European play.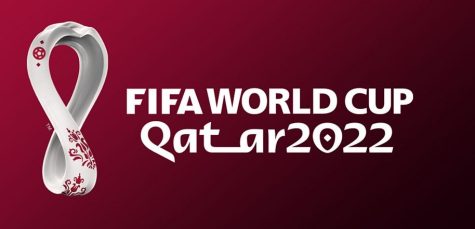 The Fix(tures) Aren't In
European football (fútbol) is the highest-grossing, most watched, most competitive, and best football area in the world, with seasons usually running from August to May.
Given that calendar, it makes sense that the World Cup would usually take place in between that time in June-July. But because it's right in the middle of the season, fixtures (a fancy British term for games or matches) have been disrupted with many fixtures having to be crammed in and moved. And with all the cramming of fixtures, players' health has come into question because they aren't receiving enough time to recover. 
Then the Queen died. 
With the pageantry from the passing of Queen Elizabeth II in September, the Premier League is even more behind on all their fixtures.
Even more troubling than the fixtures is the financing, and the possible corruption that comes with it. 
Stuck in the Qatar
 This World Cup will be the highest costing World Cup in history with the budget of a medium sized country with $200 billion, yes with a B, and dwarfing the second highest tournament cost of $15 billion in Brazil 2014. 
Then there are the numerous allegations of slavery. And migrant workers arriving in Qatar leading to thousands of deaths. Not to mention the alleged human rights abuses. But we're told, despite these concerns, it was ultimately "too late" to pull the World Cup from Qatar since projects were either underway or done. This sounds defensible compared to the allegation that people that were voting for the current host country were being bribed by Qatar officials.
If that was too much about bribery let's bicycle kick back to the players who have told the world that this will be their last World Cup: Cristiano Ronaldo dos Santos Aveiro, Lionel Andreas Messi, and Neymar da Silva Santos Jr. Each has announced that the 2022 World Cup will most likely be their last. Two of them, Ronaldo and Messi, are the undisputed Greatest to ever kick a football, the GOATs if you will, while Neymar is considered a Legend, at only 30, being a wizard with dribbling. And this being their last has only increased the hype for this World Cup.
Cristiano Ronaldo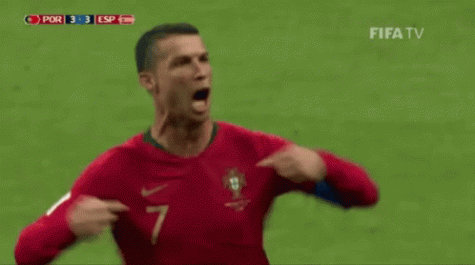 Most people don't even know where Ronaldo is from. Most connect him with the legendary clubs, Real Madrid and Manchester United. But Ronaldo is Portuguese-born. As a result, Ronaldo has had to carry his team to try and compete with the European super powers. In past years, Portugal haven't had other good footballers besides Ronaldo and he has had to carry them to World Cups and European Championships. Still, even though he hasn't carried them past the quarterfinals, Ronaldo hasn't had the talent around him to help him. But this year is different. He has a lot of young talent and good players. This year, his last year there is real hope and belief that he may be able to bring them to the Final.
Lionel Messi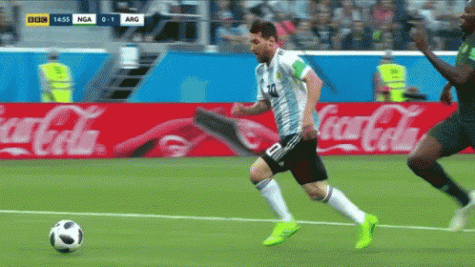 The Barcelona legend and current right winger for Paris Saint-Germain also wasn't born during a time when he was surrounded by other talented players. Like Ronaldo, Messi has had to carry his country through almost every competition. In 2014,  Messi even brought Argentina to a World Cup Final where they lost to Germany in extra time, 1-0.  In recent years, Argentina has been graced with a surplus of talent, most recently winning COPA America (South American Euros) which was Messi's first international trophy. And this squad is not to be slept on; they've been on a roll winning 35 straight wins in a row. They are ready and vying for that World Cup.
Neymar Jr.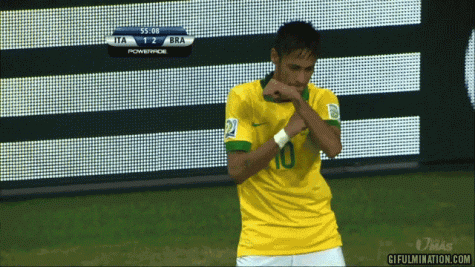 Brazilians have always been known to be good at football having creative and technicality rivaled by no one. They are the most successful country on the international stage winning five world cups. Pelé, Ronaldo Nazario, and Ronaldinho are the legends that Neymar Jr. has been expected to live up to and even surpass. All of those people have won a World Cup and Brazil has been expecting another one on the way. He has appeared in two World Cups, appallingly almost being paralyzed in his first one in 2014. This led to Brazil being battered by eventual winners Germany 7-1 in the semifinals which is a tragedy to Brazil losing by that much in your own country. And in the 2018 one they got knocked in the quarterfinals. This year there is a lot of anticipation for Brazil as they come in as the ranked #1 team in the world this year by FIFA. As the South Americans do, a multitude of talent has been cultivated and nourished in Europe and blossomed to lift them to that number 1 ranking. Now the only question for the Brazilians is if they can follow through with their struggle to the title.
The United States
Bringing it back closer towards home in the U.S., although I might be an American, I'll try to remain unbiased throughout.
Next week, the US will start its campaign to capture the World Cup at 1 pm Nov. 21 versus Wales in Group B. Games will be televised in America on Fox and Fox Sports 1 (FS1).
On an even larger scale, the US will be shopping for a victory against England at 1 pm on Black Friday, Nov. 25, the day after Thanksgiving.
The last time the U.S were in the World Cup was when I was in 4th grade where I wasn't so much into football as I am today as a senior. In that 2014 World Cup we had an early exit in the Round of 16 to Belgium. For the 2018 Cup we didn't even qualify, which became an obvious blessing in disguise. As our showing in the qualifiers for the World Cup was very poor. America decided to change its act, as not even qualifying was embarrassing for our whole nation. We decided to hunker down and dig ourselves out of our hole and become a different team. Since then, a number of stars have erupted all over the world. But as I said I'm going to have to tell you the truth behind these players rather than the agenda and reporting of ignorant American reporters. 
The Big Three
In football there are a thing called formations and the U.S. formation includes three attackers, a forward and two wingers. Our front three in our attack are Timothy Weah, Giovanni Reyna, and Christian Pulisic.
Weah plays in France, which is considered one of the easiest leagues to play in and although he plays as an attacker, he has only scored 6 times in over 60 appearances in three years.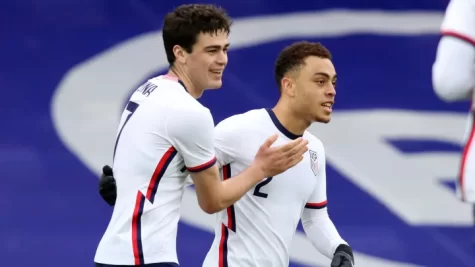 Reyna plays in Germany also considered an easy league to score in and only scored 8 goals in over 60 appearances. This may be excusable as he is only 19 years of age and still learning to play professionally.
And finally, Pulisic, the American Golden Boy from Hershey, Pennsylvania who captains his country, who is also hailed to be our savior because he plays in the big bad English League.
Sports media spouts of how he's up there with the greats and is really good. His Chelsea side (an English team) won the European Cup just two years ago. His stats aren't that bad as he has 20 goals in over 80 appearances, which isn't bad. But for the past give or take year and a half, our golden boy has been a bench warmer for Chelsea who have fallen from European glory and grace. May be slowly withering away in relevance. His coach or manager Thomas Tuchel and Pulisic have an on and off relationship with the latter sometimes playing for weeks straight at a time and then simultaneously not playing for months at a time of coming off the bench. This was of course before his manager was fired and replaced by a new manager who has yet to start him yet or implement him into his new system even though most of their star players are injured may say something.
I may be criticizing him, but that was for the sole purpose of the truth of his situation. Though when he plays for America, he doesn't do half bad being the primary goal contributor with 31 G/A (goal and assists) in 52 appearances. This year he hasn't shown to have been of any use to his club team Chelsea, but with the World Cup fast approaching he will have to prove all his supporters right and all his doubters, including me, wrong and bring the States far into this tournament.