'Wakanda Forever' Shows Life After T'Challa
Angela Bassett, Letitia Wright Give Award-Worthy Performances in Marvel Sequel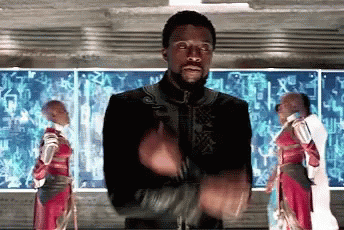 The long-awaited sequel to Black Panther (2018), Black Panther: Wakanda Forever has finally hit the theaters last Friday. 
Although the sequel was meant for release in 2022, the movie was rewritten and reshot after legendary actor Chadwick Boseman, who played T'Challa, the King of Wakanda and the Black Panther, unfortunately passed away in 2020 due to colon cancer. 
Out of respect for the late Chadwick Boseman, his legendary character King T'Challa was not recast. 
Instead, his death is written into the movie, kicking off on an emotional note as we witness his family and country mourn his passing.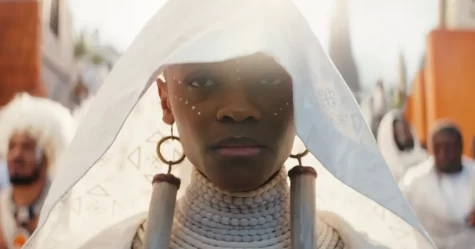 Although Chadwick Boseman's character is absent from the movie, his presence is felt deeply throughout the film, gone but not forgotten. 
As a result of this, Black Panther: Wakanda Forever cements and celebrates his legacy in a touching tribute. The rewritten story is deeply relevant and familiar to everybody, especially after the difficult years of the pandemic. 
The story at the center of Wakanda Forever asks a hard question: how do you move on from the unexpected and sudden death of a loved one, when there is no one to blame? 
This sequel remembers and acknowledges its roots, but it is also given time to bloom and grow into a great new story on its own. It's safe to say that the sequel has kept on the great pace from the original movie, even with the tragic passing of Boseman. 
Fans were satisfied to see a new Black Panther emerge as they also got to see new antagonists with no love (Namor), creating new conflicts, raising questions of loyalty and identity. 
Actress Angela Bassett plays the Queen Mother of Wakanda, who mourns her son's death, while clinging to her daughter Shuri, played by Letitia Wright. When Shuri's safety is compromised, it becomes more than the Queen can bear. Everything we know about Wakanda and the balance of power in the world comes into question over the control of resources.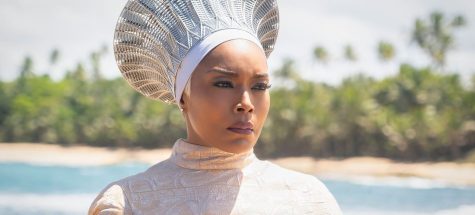 The control of vibranium continues to cause controversy and conflict as governments across the world try to wrest resources from Wakanda. 
Directed by Ryan Coogler, this sequel is a must-watch for Marvel fans, movie lovers and those who appreciate the creativity and culture of Africans and African American communities.
Black Panther: Wakanda Forever gets 10 out of 10 Spartan Stars.