Men's Varsity Set Hoops Hopes High After 5-2 Start
Team Ready to Bounce Back After Tuesday Loss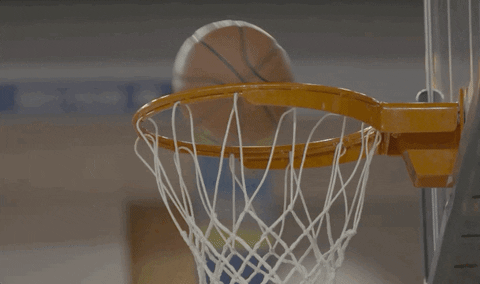 The Spartans men's basketball team has posted off 5-2 on the year, built on the team's early success at home. 
Marian Catholic would like to return to that initial eruption of wins when the Spartans begin a two-game homestand.
At 7 pm Friday, Marian Catholic will host Joliet Catholic.
On Tuesday, Dec. 13, the team will take on St. Patrick, also at home, also at 7 pm.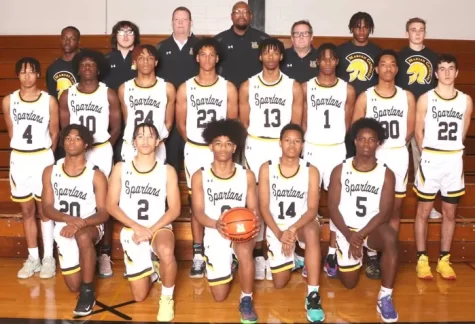 The squad's strong status started with a 3-1 record during the Chicago Heights Classic held at Marian.
During the first night of the tournament, the Spartans showed their dominance against St. Francis De Sales, in a 71-44 win. Junior James Bullock led Marian with 19 points and 6 rebounds. Senior guard Quentin Jones poured in 15 and put up 6 rebounds. Jones has committed to Cal Poly.  
Next came a 62-46 win over Rich Township. Both Bullock and Jones contributed to the victory, with Bullock's 14 points fueled by 4 treys and Jones's solid 17 and eight.
Likely the sweetest win during the team's hot streak was the domination of rival, Homewood-Flossmoor, at least early in the game. Then, things tightened.
Late in the contest, tightness grew to anxiety, as Marian was down 5 with two minutes left to go.
Flossmoor fans thought they were finally going to get the win. They were they wrong.
Senior guard Donovan Juzang's layup closed the gap to a 3-point deficit.
Suddenly, the Spartans got a stop. And with a minute left to go, Jones laid up the rock to close the deficit to 1.
Then, the Spartans fouled. HF went to the line and made both free throws.
But the Spartans decided that it was not over yet. Junior Jonah Weathers knocked down a buzzer beater 3 to send it to overtime.
During overtime, is when the Spartans really went to work and punched out H-F with a 50-43 win. 
Could beating H-F become a yearly thing? Only time will tell.
While the team didn't when the Classic championship, Jones showed his skills racking up 22 points and seven rebounds in a 57-46 loss to Hillcrest.
For now, the team's immediate focus likely is to bounce back and start a new win streak after a 51-48 loss to St. Viator on Tuesday.
Led by Head Coach Mr. Taylor, and assistant coach, Dean Crossley and Coach Ridgway, this team is giving fans a reason to be hopeful about a playoff run to come.
MB