Variety Show Set For Dec. 17
This year will mark the return of the Marian Catholic variety show for the first time since the 2019-2020 school year. The variety show allows students to showcase their various talents on stage in front of a large audience.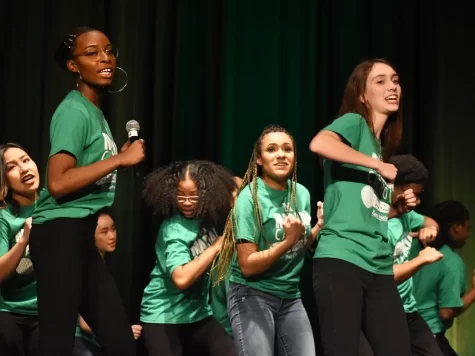 This year's variety show will take place Saturday, December 17. 
Around 15 acts will show off talents including singing, dancing, and even lip syncing. Marian Choir Director Mr. Johnson is planning to make his mark during his first year at Marian by planning action-packed performances to mark the return of this special event. Seniors Marcus Bobbitt, Candice Brennan, and Abby Urban are slated to sing covers of their favorite songs while the multi-talented Jaidyn Bush is slated to perform original choreography. 
Anyone interested in attending will be able to buy tickets. A location for ticket sales and prices will be available closer to the date of the show.
MB