Top 10 Santas
From Scary to Shaven to Squidward, Here Come Santas
Ho ho ho, Merry Christmas!!  
No Christmas is complete without everyone's favorite big man, so today we will be counting down the Top 10 Santas.  
This one will be a little different than most top 10 lists, with the bottom 5 being the worst, and the top 5 being the best. 
10. The Claymation Santa from "Spongebob"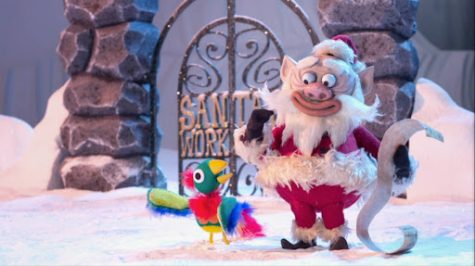 WHY DID HE LOOK LIKE THAT???  This Santa gave 8-year-old me nightmares for DAYS.  I need to talk with the character designers for this Spongebob Christmas special, because why did everyone else look adorable but SANTA??
9. Santa from The Nightmare Before Christmas (Sandy Claws)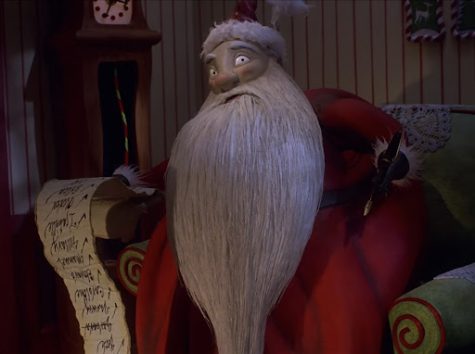 The Nightmare Before Christmas already gives me the heebie-jeebies, so the Santa is no exception.  Look at him!  If I saw him in my house on Christmas Eve, I don't know what I'd do.  I think I would cry and then collapse.                                                                                                                                                                                                                                                                                                                                                                                                                                                                                                                                                                                                                                                                                                                                                                   
   8. Cool Santa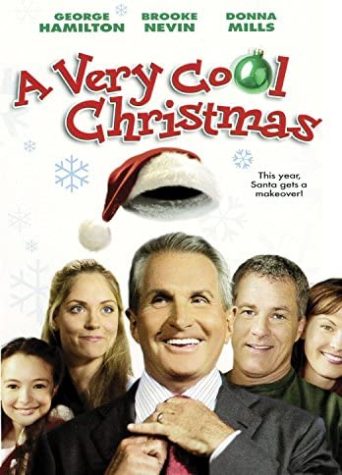 If you haven't watched the Kurtis Conner review on this movie, I wouldn't blame you if you're thinking "Where's the Santa?"  IT'S THE GUY AT THE FRONT.  WEARING A SUIT.  AND HE'S CLEAN-SHAVEN.  In this movie, Santa gets a makeover to look like a normal man, and it's horrendous.  Who asked for this Christmas movie??
7.  Jack Frost Santa from the Santa Clause 3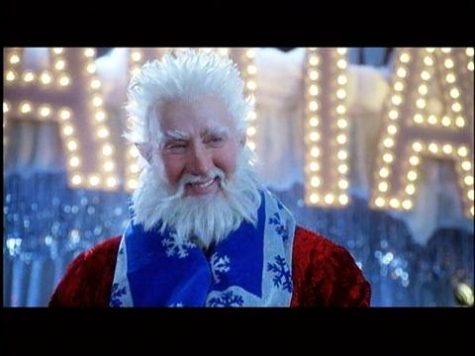 I never actually saw this movie, but I saw the trailer so many times I may as well have seen the movie.  In the third installment of the Santa Clause franchise, Jack Frost becomes Evil Santa and it's really creepy.  It's a thumbs down from me. 

6.  Santa from A Christmas Story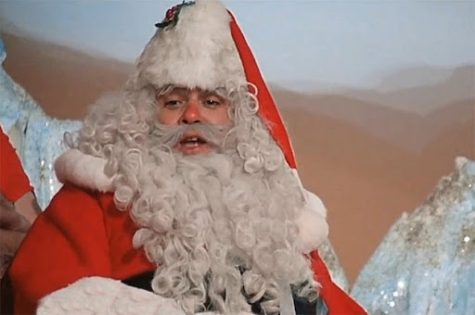 Maybe I was just a weird kid, but this scene terrified me when I was younger.  I get it's supposed to be funny because it's just some man that doesn't want to be there, but I had to look away whenever this part of the movie happened. 

5.  Santa from Rudolph the Red-Nosed Reindeer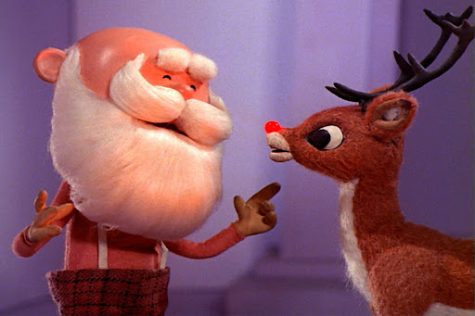 Finally!  A cute, normal-looking Santa.  Was that too much to ask??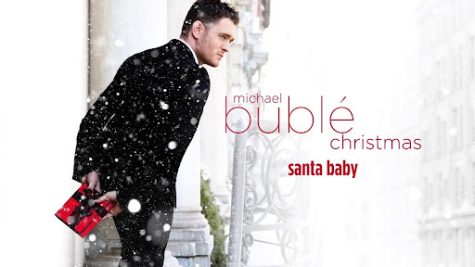 4. "Santa Buddy" by Michael Buble
Nothing will ever be funnier than Michael Buble desperately trying to tell the audience that he is not attracted to Santa.  I never even considered the original one was flirty, I just thought she was telling him what she wanted for Christmas.  And then here comes Mr. Buble, changing like half the lyrics to make it seem like him and Santa are just friends.  Sure, Michael.  Sure.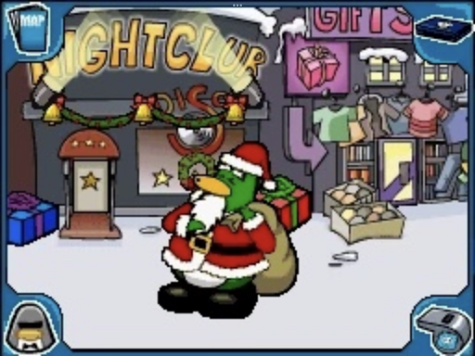 3. Club Penguin Santa 
If you were a Club Penguin secret agent, you could go on missions and one of the missions was helping Santa deliver presents.                     God, I miss Club Penguin.
2. Nicholas St. North from "Rise of the Guardians"         Please give me a chance, Russian Santa.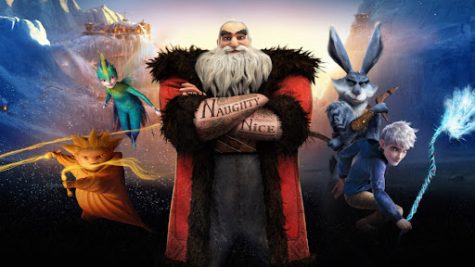 1. Squidward Santa from "Spongebob Squarepants"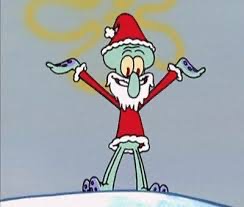 Absolutely the best Santa of all time!  Squidward spends the entire episode being a scrooge, but when Santa never arrives and Spongebob is devastated, he decides to dress up as Santa and surprise the Bikini Bottom.  I'm an absolute sucker for grumpy characters that deep down have a soft spot for everyone, which is why this Santa is #1.