Freshman Off To Fast Start
Cross Country Team Set For The Future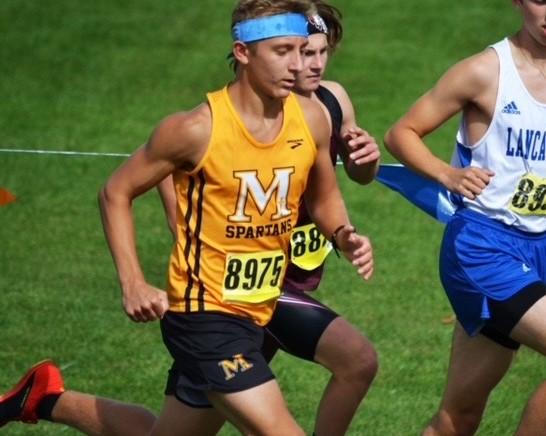 By Clare Smith 
Freshman Daniel Kasperan is off to a fast start as one of the cross country team's lead runners this season, with multiple top finishes for the Spartans. It's pretty surprising – and impressive – for his first year competing. 
In late September, Kasperan, who runs on the Varsity squad, placed fourth with a time of 17:13. That finish helped the team earn a victory over Notre Dame. Kasperan's individual record shows that he usually places first or second for varsity and his approximate time is 16:55.His sub- 17-minute time consistently put him in the Top 20, scoring points for Marian. 
"It has been a great experience," Kasperan said of his time on the team. 
Always future-focused, the freshman believes the team has a "good chance" of earning a spot at the Cross Country State Meet. 
For those more familiar with football or other sports often televised, here's how cross country works. A typical meet is usually outdoor on the weekend, in the morning, with around 12 to 15 teams in competition. Each race lasts from about 30 to 45 minutes. However, if the meet is on a weekday, the races are usually shorter. And Kasperan is among the first group to cross the finish line putting the Spartans on the scoreboard.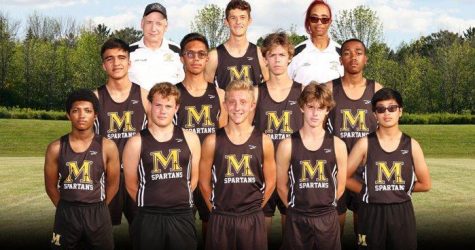 "As a freshmen he regularly competes at the Varsity level.  He has finished in 1st place in 4 different Varsity races and in the races where he did not finish first he was still one of the top finishers," Cross Country Coach Tim Sovereign said of Kasperan.
In addition to Kasperan, the team is boosted by contributions from Seniors Bryan Johnson, Noah Deabel; Juniors George Partin and Ryan Tuley; and Freshman Matthew Tuley.
"This is the strongest Boys team we've had in at least the last 10 years," Sovereign said. 
And Kasperan, Sovereign predicted, will be one of the reasons the team will not only set goals but begin to reach them.
"Daniel is a valuable member of our team," the coach said. "He is already off to a great start in his high school running career and we hope that will continue."
That great start has been built on the foundation of practice.
Kasperan is able to get a top performance out of his body based on how he takes care of his running machine. The freshman said that means eating "a lot of carbohydrates and healthy fats." Then there's the ice bath or really warm shower. And a lot of water to hydrate. 
Right before the meet, the freshman joins his team in a meditation huddle. They stretch. There's a warm-up run. Then it's time to reap the rewards of all that daily road work in practice.  
Short term, Kasperan wants to continue running at Marian and work to make state, either as an individual or part of the team. Not only does this student-athlete want to make state, but he wants to place very high. Kasperan aspires to get a scholarship to run in college. Of course, he wants to be the fastest runner he can to find a spot representing the U.S. Olympic team.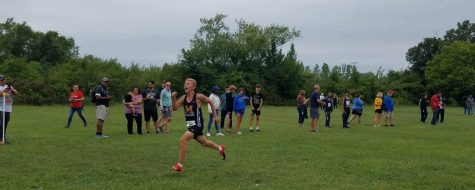 In those rare instances when he's not thinking about running, Kasperan works out, plays basketball, swims, writes (for The Spartan Star) and spends time in personal prayer.
If he could give advice to next year's freshman class, Kasperan said he'd tell them to follow his lead. Being part of a team, Kasperan said, can be beneficial to a student's mental health, as a way to take away some of the pressure from what's most important. 
"Your studies should be your first priority," Kasperan said. "Put academics first." 
For Kasperan, coming in first is always a priority.