Sophomore Runner Qualifies For State Meet
Daniel Kasperan will represent the school at the IHSA State meet in Peoria this weekend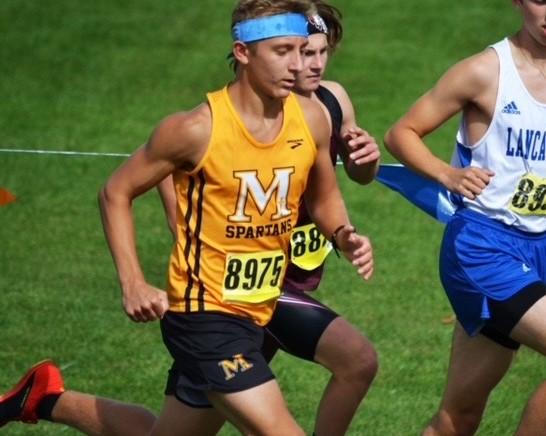 UPDATE:  After the story was originally published, Daniel Kasperan qualified for the State meet by placing third at the IHSA 2A Metamora Sectional on Saturday with a time of 15:04.49. The team finished 10th. The top seven teams qualified to move to State competition.
As mentioned in the original post, The Spartan Star featured Kasperan in a profile last year that is linked to this article.
The Cross Country Men's and Women's teams both appear to be cruising toward berths at the State meet. 
Led by Sophomore standout Daniel Kasperan, the men's team recently added to their winning regular season with strong performances at their conference meet and in regional competition.
Kasperan's second place finish overall helped the Spartans place third at last Saturday's IHSA Regionals at Morris. The sophomore runner also placed second at the ESCC meet the prior weekend.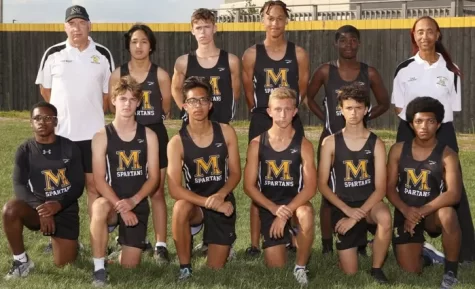 The Spartan Star featured Kasperan as a freshman to watch last year in a profile story.
Along with Kasperan's time of 15:38.7, the team also made its mark based on strong runs by sophomores Matthew Tuley (17:14) and Jayden Downs (17:21), as well as seniors Ryan Tuley (17:34) and George Partin (18:14).  
Based on their stellar score at regionals, the team moves on to sectional competition at Metamora on Saturday.
Cross Country Head Coach Mr. Sovereign expressed his appreciation for the team's dedication to excellence in a recent email to The Spartan Star.
"Our top five of Daniel Kasperan, Ryan Tuley, Matthew Tuley, Jayden Downs, and George Partin have been 'rock solid' all season long and have shown steady improvement," Sovereign said. 
"We tried much more difficult workouts this season and the athletes have responded well," Sovereign said, "both boys and girls."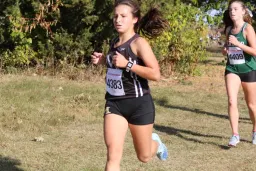 On the Women's side, the challenge wasn't based on performances but convincing students to consider joining the team. As a result, the team is young, made up mostly of sophomores and freshmen who faced varsity competition. 
"The biggest challenge for our girls' team was simply having enough runners for a complete team," Sovereign said, though the team had bright spots.
 "[Our] top two of [junior] Lydia Casillas and [sophomore] Joselyn Guzzo showed consistent effort throughout the season," Sovereign said.   
The team featured student/athletes Gianna Arriaga (sophomore), Meaghan Tomaka (freshman), Juliana Espinosa (freshman), Jamiyah Mack (sophomore), Joella Liggins (sophomore), and Kyrstin Larson (sophomore).
This season for Casillas will continue as the junior moves on from the regional meet to qualify to run at sectionals. 
As far as any runners – boys or girls – making it to State competition, Sovereign said the best thing is to "wait and see." 
Stay tuned.