Silk Sonic Will Help You Put on a Smile
Who would close the door on Bruno Mars?
The best way to describe this entire album is with two words: "jam session." 
Mr. Bruno Mars, Mr. Anderson Paak and Silk Sonic have just released their first album together. Finally.
Open the door. It's time to spend "An Evening With Silk Sonic." 
Personally, this entire album is wonderful. Silk Sonic has taken the styles of the past, and with plenty of neo funk and 70's soul, they have created an album worth leaving on repeat. 
As their premier album, "An Evening With Silk Sonic" has placed almost every song within the Top 100 on Billboard charts, including "Smoking Out the Window" and, of course, "Leave the Door Open", which both remained within the top 50 for a large period of time. According to Billboard, "Leave the Door Open" ranked Number 7 of the Top 10 songs of the 2021. 
Considering the many accolades given to this group by BET, AMAs, MTV, and the Soul Train Music Awards, this album is certainly worth giving a listen.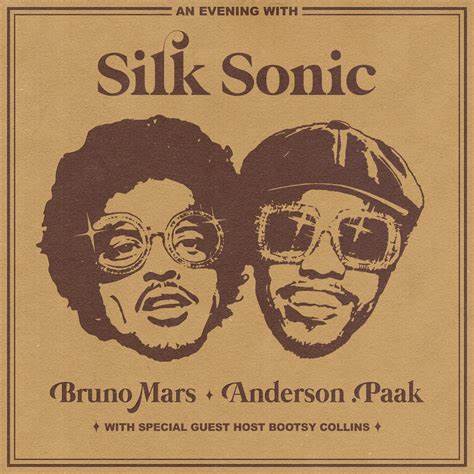 Here are my top 5:
"Fly as Me"

"777"

"Smoking out the Window"

"Blast Off"

"Put on a Smile"