Football Coach Says Spartans Can Make Playoffs
Coach Lopez Expects "Buy In" and Effort From Team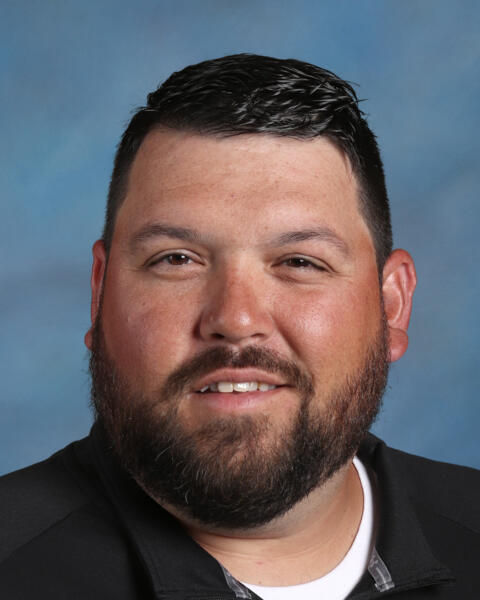 This year marks a new beginning for the Marian Catholic Football team.
At the same time, it is a return to the team's championship roots and a new leader emerges to take the team toward future victories.
Already the team is undefeated after a season opening 41 to 14 win at Thornwood. 
Meet Spartans Head Coach Nick Lopez ahead of the Spartans first home opener 7 pm tomorrow versus Leo Catholic here at Dave Mattio Field.
The Spartan Star caught up with Coach Lopez to ask a few questions prior to the big home game.
The Spartan Star: What are your short-term goals for this year/season?  
Coach Lopez: Short term goals for this year, I mean these guys have been working hard all season, you know we started back in January, preparing for the season, and our goals are to get a nice little run in the playoffs. 
What are your long-term goals for this year/season? 
You know, long term, I guess it would be getting a little deep in the playoffs. But our short-term going back to our previous, I think, we want to go ahead and get off to a good start and stay healthy. 
Do you think you guys have a chance to make the playoffs? 
Yes, I think we have a good chance. You know we have good leadership from our seniors, Kyle Thomas, Craig Morrison, Colin McDonough. Those guys are out there working hard and showing us great leadership as seniors.
Do you think you guys have a good chance to make the conference or win the conference? 
You know the conference is going to be a fight, you know we're going to be ahead and give it our best try, and we're going to go ahead and see what we can do, you know we're going to be in every ball game this year, you know it's going to come down to the end. 
How good is senior Kyle Thomas whom the Chicago Sun-Times ranked as fourth of the Top Ten best QB's in the area? 
How good he is? You know his athletic ability speaks for itself. The one thing that gets left behind is his leadership, leading these guys and wanting – expecting these guys… and getting more out of his peers. That's what unquestionable, is what puts him at the top. 
Besides him, what other players should we be looking forward to? 
You know, we're going to be looking for a breakout season defensively. Go ahead and take a look for Cameron Orange on the D-line. At linebackers. we got Joseph Garcia and Kaiden Jensen, and then on the defensive backfield look out for Austin Alexander and Kelby Key to go ahead and make some plays, get some turnovers. Then offensively, were pretty senior led. We're led by two seniors on the offensive line, Craig Morrison and Colin McDonough, but I'm expecting huge things out of Michael Biesboer and Caiden O'Neil to help on the line, and our receivers, you know we got two-way players, Austin Alexander, Kelby Key. We are also returning our number one receiver last year and that's Kaleb Isom.
What's your definition of success? 
What's the definition of success? I think, you know, as crazy as it seems, it's a little more long-term. I think [success is] what these guys do when they graduate. Football is such a short-term measure. It's what they do when they graduate from here. It's what those young men become. That's what I'm looking for, is just to keep creating young men to have the will and desire to get better every day and compete on and off the field. 
"I'm excited to be given the opportunity to restore our rich, historical football program", I wanted to ask you what does this look like? 
Yeah, I mean, you know, I think it's the kids 'buying in,' the kids getting the commitment [where] they have chosen to participate in the off-season. I think where you get a lot of that commitment and start building that nice rich tradition is through the off-season and the commitment these guys make, you know that's the funny thing about this it's that your only guaranteed nine games, so what are you going to do with it, are you just going to go ahead and show up or are we going to go ahead and compete every day, I tell them it's about the 'buy in,' the camaraderie of the team, you know some of the things that Coach Mattio used to instill in us, is the camaraderie, 'buying in' on the off-season and just being there for one another and making a commitment to the guy you know next to you. 
What has your first week been like at Marian, is it what you expected? 
Yeah, I mean Marian is, it's kind of  like, you know kind of like how I remember leaving it, you know way back when in the 2000, you know it still has that, you know you can tell that these students are here to 'buy in' and their here to, you know receive a grade, to receive an education and also to enjoy the fun of being a part of the athletic programs. 
What about you would be surprising for a student to learn about you? 
What's an interesting fact, I always lead with this, and no one also knows, but I did attend professional umpiring school. 
What message, if any, do you have for our students? 
You just got to go ahead and listen in and buy in to what, you know the teachers are telling you, they're preparing you for college, and life after Marian Catholic. You know this may seem hard at times but it's providing you with the right path for your future, you know make it a lot, you know when you go to college things will be a little easier because you have a heads up because you went to this fine academic educationalized institution.
What led you to come back to become Head Football Coach, if you can go to any other school, why choose Marian? 
I mean, it's just, it's always pretty cool to come back and coach at your alma mater, you know there's such a, you know passion and a history and an aura around Marian Catholic football, it's just something that has kind of heighted in on me for a while and I just want to make sure, you know. I want to give back to the kids what I received from here.  You know Coach Mattio and Marian Catholic. I just want to be able to give that back to the kids so they can, you know have a great time with their four years here at Marian Catholic. We just want to keep it. Yes, we got to remember the past, but we also have to embrace what's here, but I just want to make sure we do, and just be able to give back and know that these kids are going to be supported, that I'm here for them and just so they can come back and say hi, you know were always here, and it's always a home. I just want to make sure this is a home. 
What are your duties other than the Head Football Coach, if any? 
I'll be working in the Bracha Center, I'll be tutoring, it'll be Social Science and Theology. 
Do you have any worries or things you're going to be looking out for, your first home game next week? 
No, I mean I feel like all the hard stuff is done, I think were well prepared, these guys are ready to perform, it's going to be nice to get ahead and play an opponent, you know we haven't done that since last October so it would be nice and fresh and were ready to go this season. 
Do you feel nervous having your first home game next week, you know your first debut as head coach? 
No, you know, I think the nervous part is making sure that everything's in order, it's not, the game doesn't bother me, you know it's making sure all the loose ends are tied up