Christmas Movies to Binge Over Break
Will Your Holiday Faves Make Our List?
What would the Hallmark Channel do if there were no Christmas movies?
Thankfully, we'll never have to know.
Just in case you're not interested if the big city guy/gal decides to permanently move back to their small town by the lake to start a new life with their high school sweetheart, here are some holiday classics compiled by the Marian Catholic Film Club.
Top 10 Holiday Movies
1.Miracle on 34th Street (HBO Max)-Paul Arquilla
Kris Kringle fills in for a Santa in the Macy's annual Thanksgiving Day parade. He starts claiming that he is really Santa Claus, and it leads to a court case to determine his mental health and his authenticity as Santa Claus. I like this movie because I think it is an amazing story and I find it extremely interesting. 9.5/10
2. Die Hard (Prime) – Allison Melvin
Bruce Willis plays John McClane as he must save the day from a group of terrorists take over the headquarters his wife is having a holiday party in. This is the perfect holiday movie with plenty of action and a different plot to spice up the true meaning of Christmas. I recommend this movie to anyone (not kids) that enjoys action and wants to switch up the holidays. 10/10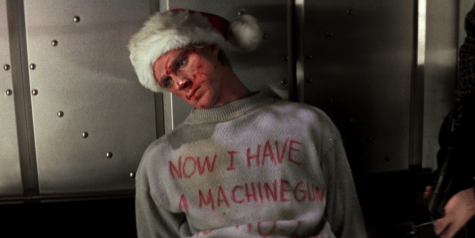 Of course, it's a Christmas movie. Look at his Santa hat. 
3. National Lampoon's Christmas Vacation (Netflix)- Allison Melvin
The Griswolds have a good old-fashioned family Christmas with no shortage of shenanigans. Be proud to live in the Midwest with this classic movie that too many of our fathers heavily relate to. This is a funny family comedy that is perfect for the holidays and to drop some subtle hints at family members. 9/10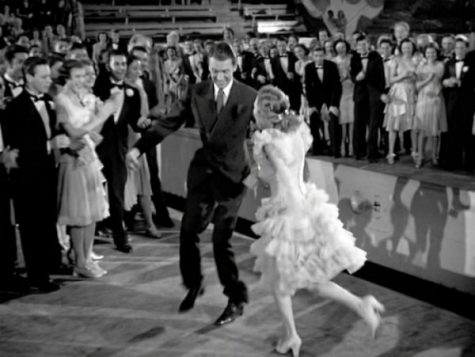 4. It's a Wonderful Life (Prime Video) 
George Bailey has so many problems he is thinking about ending it all – and it's Christmas! As the angels discuss George, we see his life in flashback. As George is about to jump from a bridge, he ends up rescuing his guardian angel, Clarence – who then shows George what his town would have looked like if it hadn't been for all his good deeds over the years. This movie is a very wholesome movie, while it touches on some sensitive topics. It teaches a very important lesson, while acknowledging both the good and bad of life. I recommend this movie for families with teens and pretty much anyone a teen and older. 9/10
5. A Christmas Carol (1951) (Prime Video) – Clare Smith
Ebenezer Scrooge, a miserable businessman, views Christmas as a superficial waste of time. When he allows his employee, Bob Cratchit, to have Christmas Day off, he is swept into a life-like dream that teaches him the meaning of Christmas. I personally really love this movie and I believe it's a beautiful first take on the classic story. This movie puts you right into the Christmas vibe and really captures the essence of Christmas. I would say this is a family movie, it really has something for everyone to enjoy. Rating: 9/10
6. Home Alone (Disney+)
Silly Kevin is stuck in his house for the holidays because his parents forgot about him. He must make the most of the situations and have fun while defending his house from robbers. I recommend this movie for anyone that wants to relive their carefree childhood or have a good laugh. 7/10
7. The Polar Express (HBO)
Tom Hanks stars in the Christmas classic. A magical train takes a young boy to the North Pole as he relearns the magic of Christmas. I used to watch this movie a lot as a child and I have a lot of fun memories with it. I recommend this movie for families with kids or any meme lords. 6/10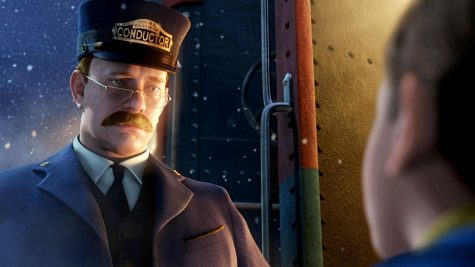 8. Rudolph the Red Nosed Reindeer (Prime Video) – Clare Smith
Rudolph the reindeer was born with a bright red nose that glowed. This made him an outcast among the other reindeer. He then runs away and finds other misfits like him and they search for a place that will finally accept them. This movie is probably one of the best Christmas movies of all time. The movie is not only entertaining but it teaches a message about bullying and people being different while also being very funny and lighthearted. This is a family movie and I think people of all ages will enjoy it. Rating:8/10
9. Year Without a Santa Claus (Basically, Blockbuster Video in Bend, Oregon?)  -Eden
So basically, it's a stop motion film with really good music. Basically, Santa feels sickness on Christmas and has lost faith in people. So Mrs. Claus sends our Jingle and Jangle, the head elves to go find some Christmas cheer. This is the movie with the Snow Miser and Heat Miser song. Definitely recommend to anyone who appreciates art and fun lil' stop motion movies. 10/10
10. Gremlins (Maybe at a Garage Sale?) – AJ
A gadget salesman is looking for a special gift for his son and finds one at a store in Chinatown. The shopkeeper is reluctant to sell him the `mogwai' but sells it to him with the warning to never expose him to bright light, water, or to feed him after midnight. All of this happens, and the result is a gang of gremlins that decide to tear up the town on Christmas Eve. This movie is a 8/10 and is a great family movie!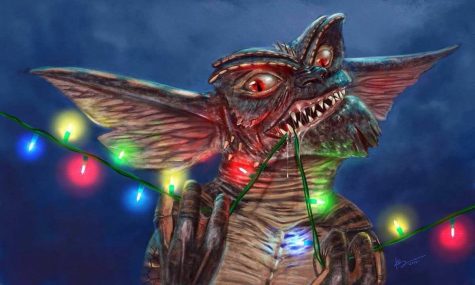 Honorable Mentions 
Happiest Season (Hulu) – Coralie Humbert
Abby has a plan to propose to her girlfriend, Harper, while at her family's annual holiday party discovers her partner hasn't yet come out to her conservative parents. This movie is perfectly mediocre. It works as a Christmas movie, has all the parts but in terms of representation it is just okay. It focuses on the themes of every other coming out movie, it has no originality.
I would recommend this movie for the parents of gay people and allies.
6/10
Fred Claus (HBO Max) – Paul Arquilla
The older brother of Santa, Fred is the exact opposite of his brother. Fred is responsible for saving Christmas. This is one of my favorite Christmas movies growing up. I find it very humorous. This movie is perfect for anyone who wants a good laugh on Christmas. 8/10